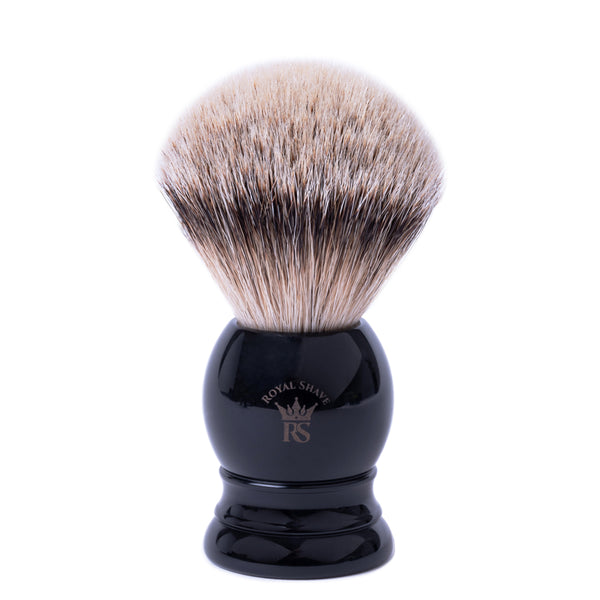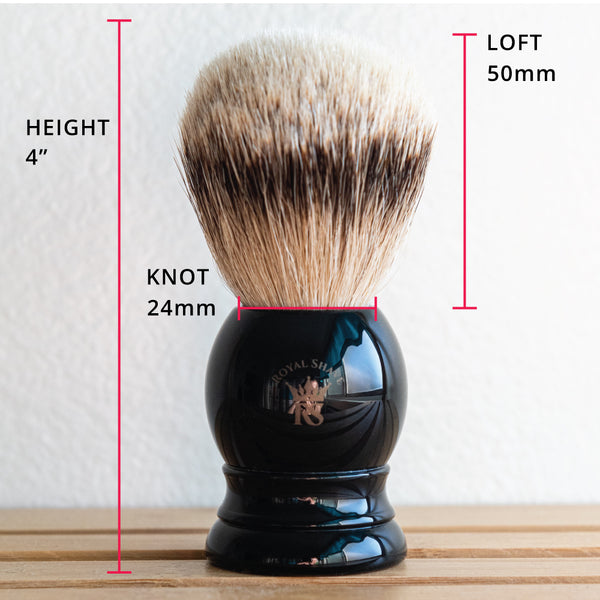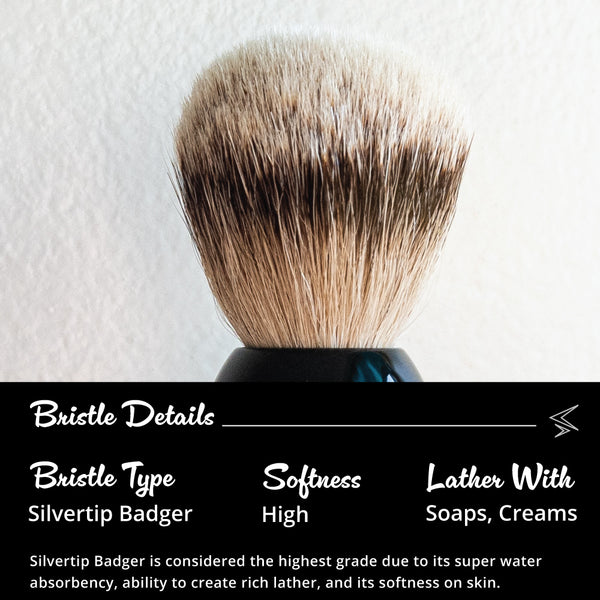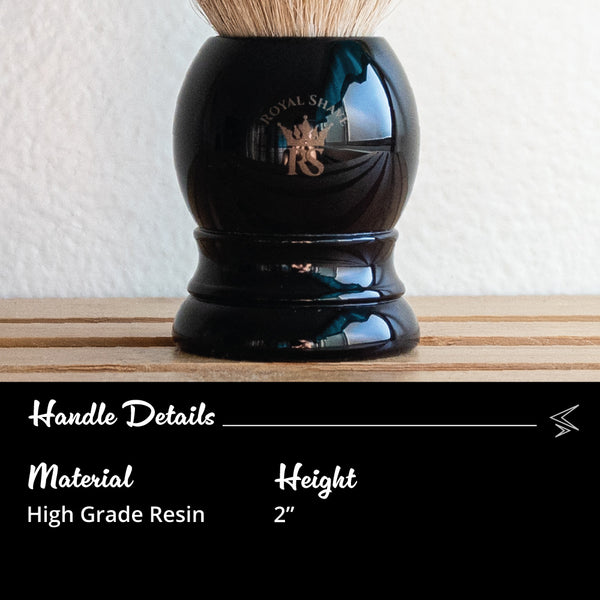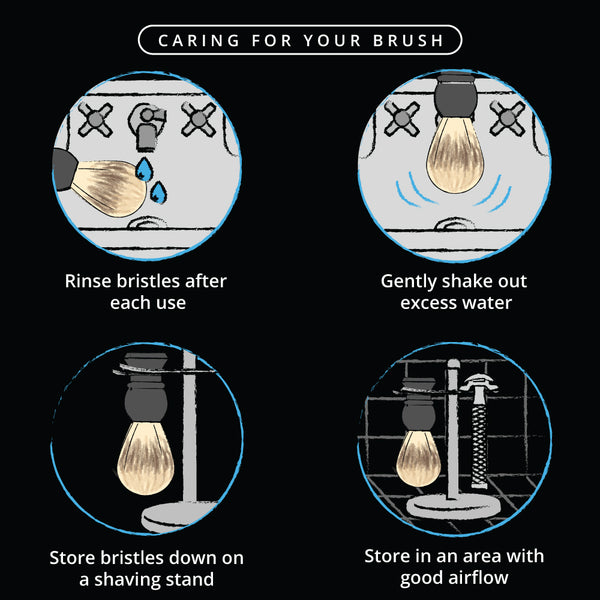 Royal Shave PB9 Silvertip Badger Shaving Brush, Black
Shaving Brush 101 | How To Build Lather
Silvertip badger bristles and wide body, high grade resin handle join forces to create a no-fuss classic wet shaving accessory. Silvertip bristles are regarded for their softness on skin and high-water absorbency when it comes time to creating a rich, skin protecting lather. A strong back bone also contributes to this brushes ability to work perfectly with traditional hard shaving soaps or soft, ready to apply shaving creams.
The 24mm knot is supported by a solid, no seam, high grade resin handle. Its body is wider than most, providing a comfortable grip for those with larger hands or desiring a more confident grip in moist environments.
Remember- Even the highest quality shaving brushes require proper care. A brush stand or full shaving stand will allow your brush to dry properly, ensuring a continued quality shave.
Knot: 24mm | Loft: 50mm | Total Brush Height: 4"
Get what you pay for.
I have another Royal Shave Badger Brush. I love it, and have no disappointments with it! This one is for my son, passing on the tradition! I wouldn't do that if it wasn't a great brush!
Very nice quality brush for
Very nice quality brush for the money
PB9 Badger Shaving Brush
So far it is working out to be a fine Brush