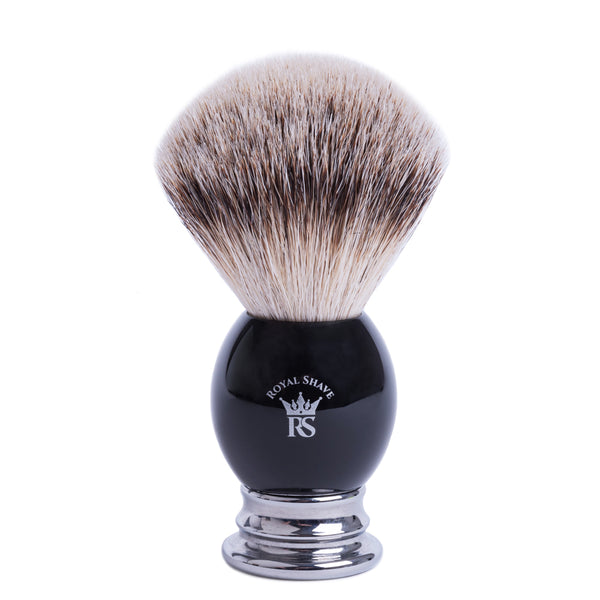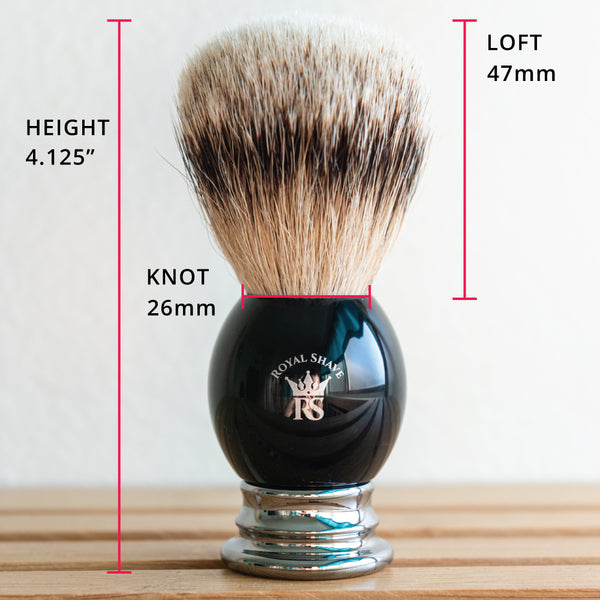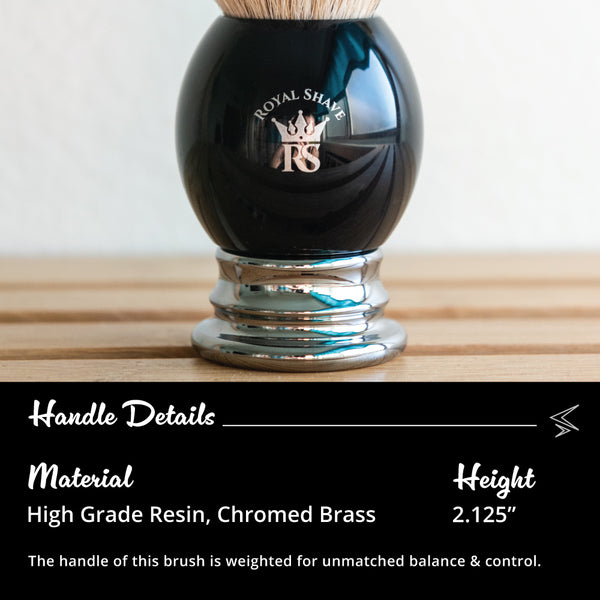 Royal Shave PB8 Silvertip Badger Shaving Brush, Black/Chrome
Shaving Brush 101 | How To Lather
Royal Shave Silvertip Badger Shaving Brush with Weighted Handle, known as PB8, is the perfect addition to any shaving set. Pure Silvertip badger bristles offer the highest level of softness on skin and the greatest water absorbency to create a rich, comforting lather with hard soaps or soft shaving creams alike. Supporting the large 24mm knot is black solid resin anchored by a chrome coated, weighted brass cap.
Remember- Even the highest quality shaving brushes require proper accessories. A brush stand or full shaving stand will allow your brush to dry properly, ensuring a continued quality shave.
Knot: 26mm | Loft: 50mm | Total Brush Height: 4.125"
Nice brush
The brush has good soft bristles that work up a decent lather with the Royal Shave soap. I just need to get used to the unfamiliar heaviness of the handle.
A looker
Beautiful looking brush. Haven't lathered it up yet
PB8 Badger Shaving Brush
Brush is very full with densely packed bristles. This particular shaving brush is very soft and of great quality. I found this brush to be a real bargain with a quality equal to or exceeding brushes costing much more. Would definitely recommend purchasing if you are in the market for a soft, high quality shaving brush.