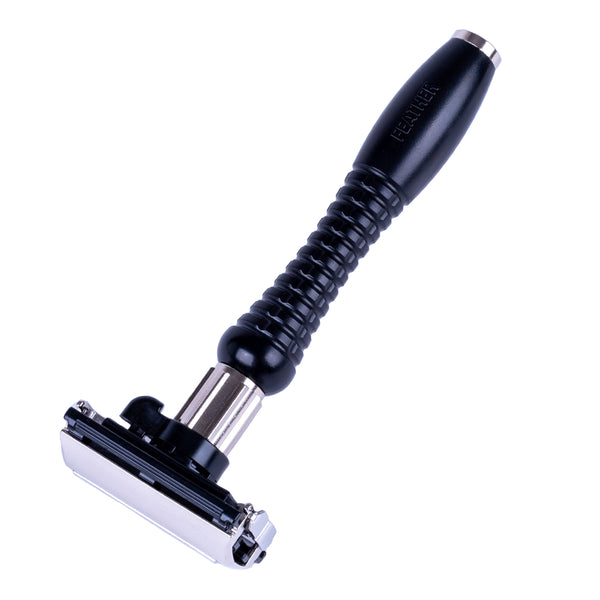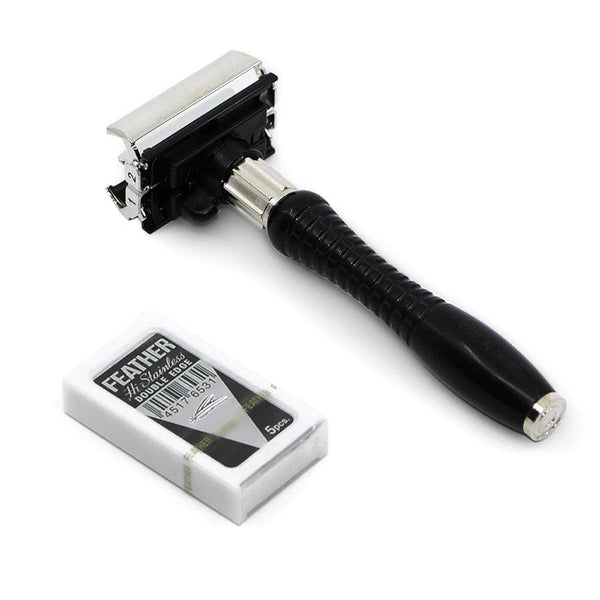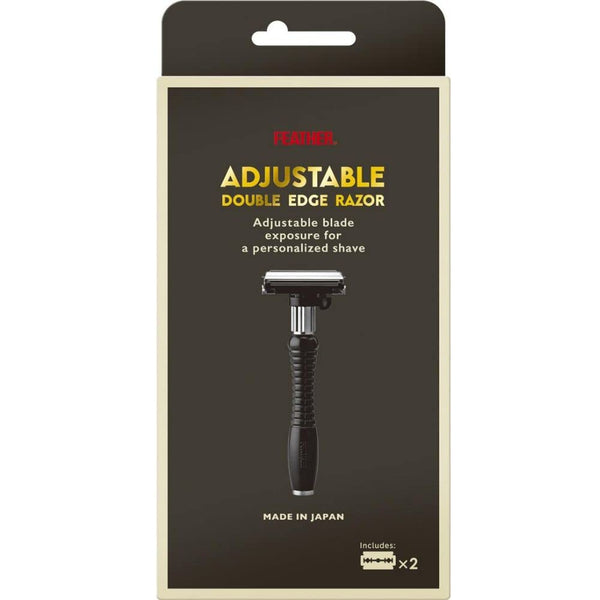 Feather DER-A Butterfly Adjustable Double Edge Safety Razor
Safety Razor 101 | How To Use & Care for Safety Razors
The Feather Adjustable Double Edge Razor features a versatile design that provides 2 blade exposure settings. Option 1 provides less blade exposure for a mild shave and best used on fine hair and sensitive skin. Option 2 provides more blade exposure for an aggressive shave and best used on dense, coarse hair and normal skin. The razor has a butterfly twist open head for easy blade changes. A contoured black plastic handle provides a secure, lightweight grip perfect for at home shaves or when on-the-go. 
Purchase includes (2) Feather Platinum Coated Stainless Steel double edge blades. Razor measures 4.5" from top to bottom.

Need Shaving Cream and more to go with your Safety Razor? Check out our Add-On Set.
TRY OUT NEW RAZOR
A LITTLE LIGHT THAT I AM USE TOO AND FINDING THE RIGHT # TO USE