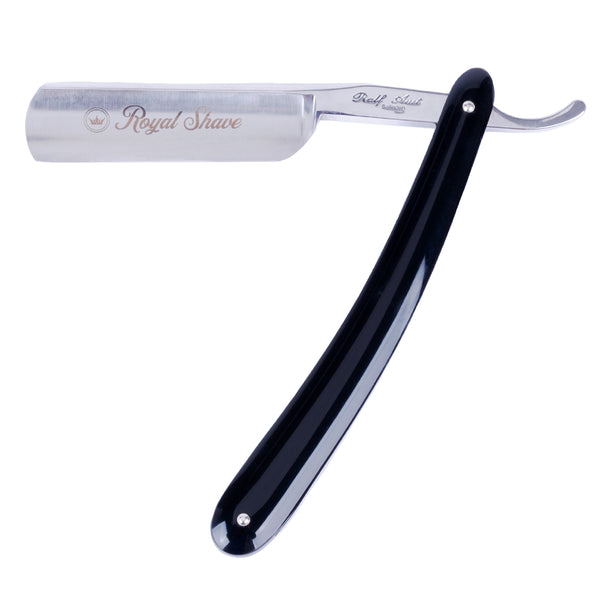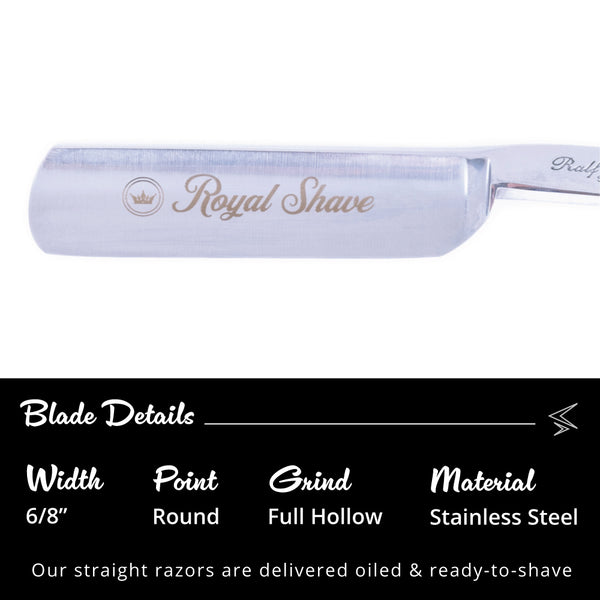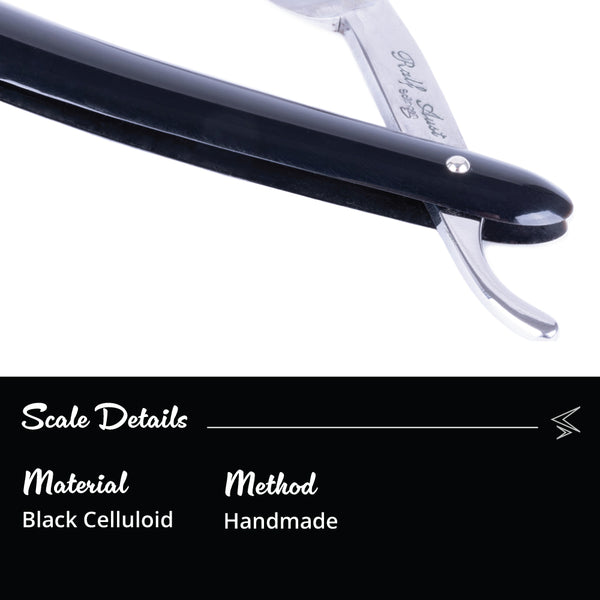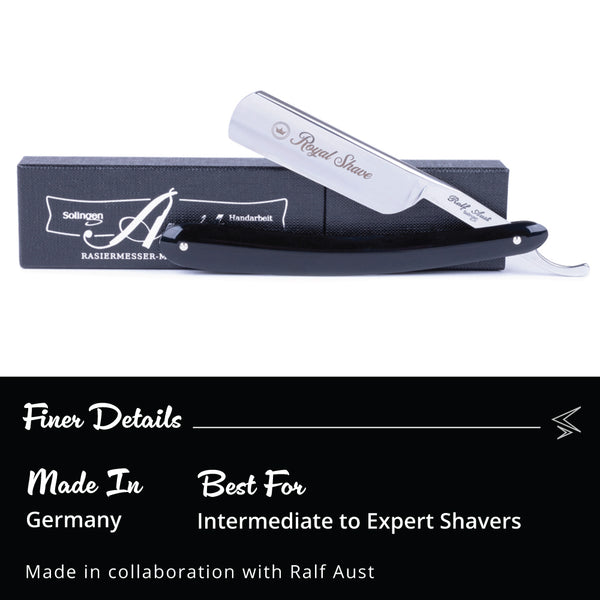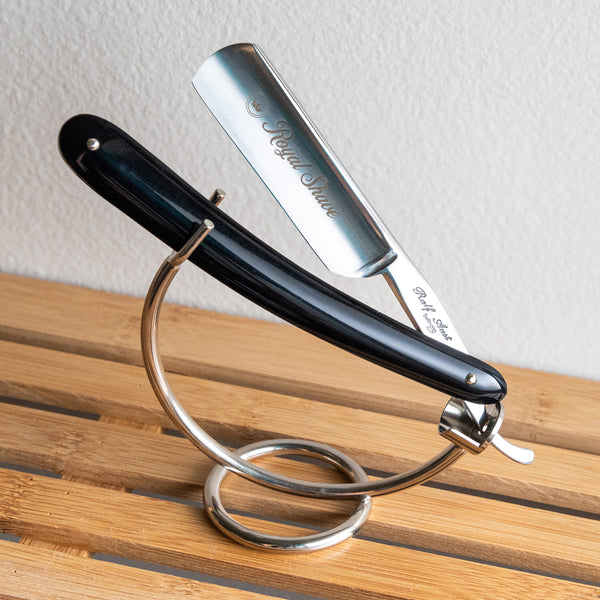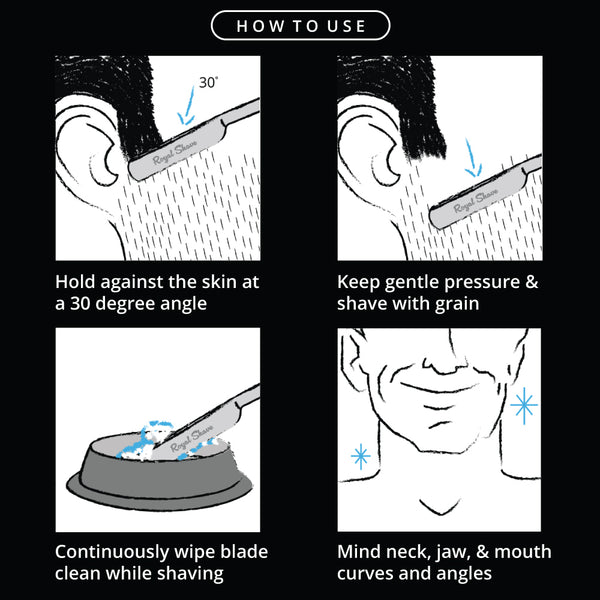 Royal Shave 6/8" Full Hollow Round Point Stainless Steel Straight Razor- Black Handle
Straight Razor 101 | How To Use & Care For Straight Razors
The 6/8" Full Hollow Round Point is a more weighted shaving tool ideal for those with thicker growth. Its heavier weight means less pressing, leaving the blade to gently do the work. A round point makes it the friendliest to all skill levels as its shape reduces the risk of accidental nicks. The stainless steel blade is complimented by handcrafted synthetic scales for a lightweight comfortable grip.
Stainless Steel is a rust resistant, low maintenance metal. we still recommend a good cleaning from time to time, and our barber towels are the ones for the job!
This razor is ready to shave right out of the box. For future care, we recommend our shaving strop. To learn about our other recommended essentials for straight razor shaving, see our 5-Piece Add-On Straight Razor Set.
Made in Solingen, Germany in collaboration with Ralf Aust.
I bought this as a
I bought this as a birthday present for my boyfriend. Not only does he love it but it arrived in a couple of days (way sooner than I anticipated & in time for his birthday)! We are extremely satisfied & will definitely be ordering from Royal Shave again in the future.