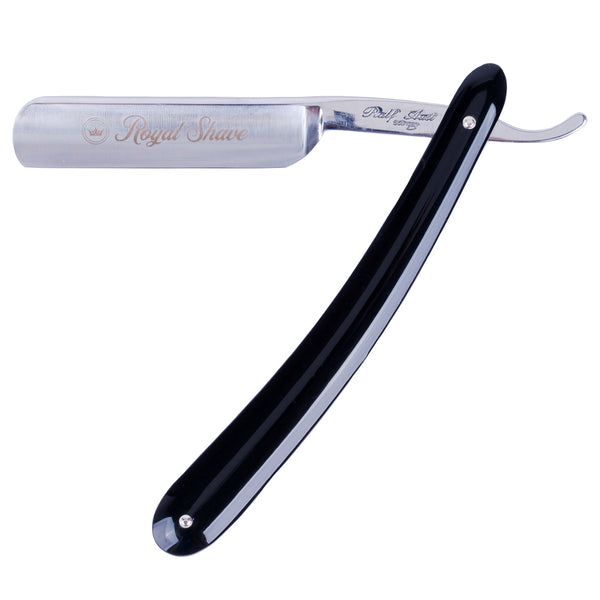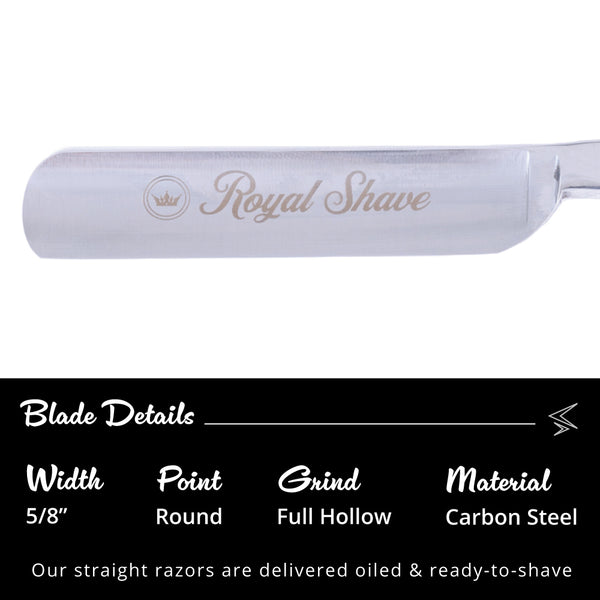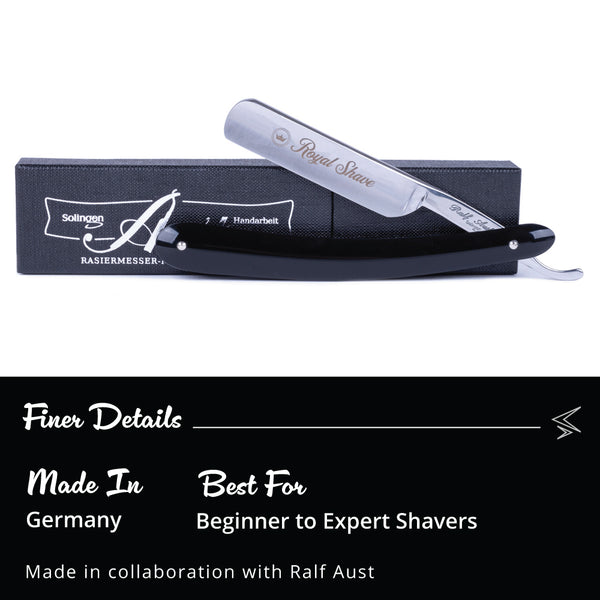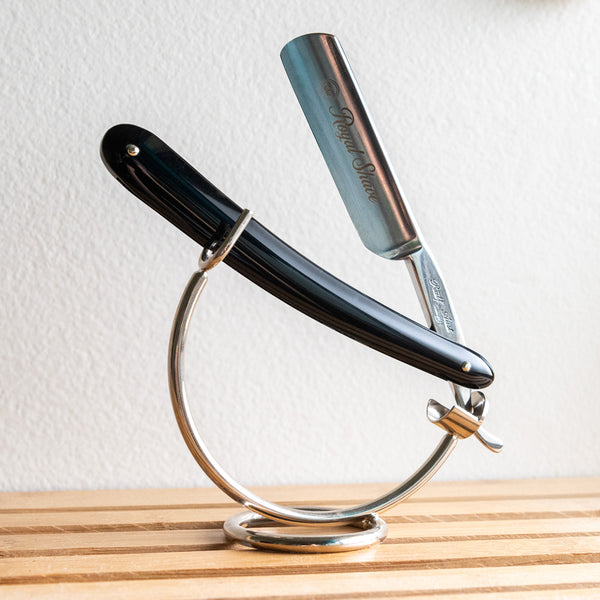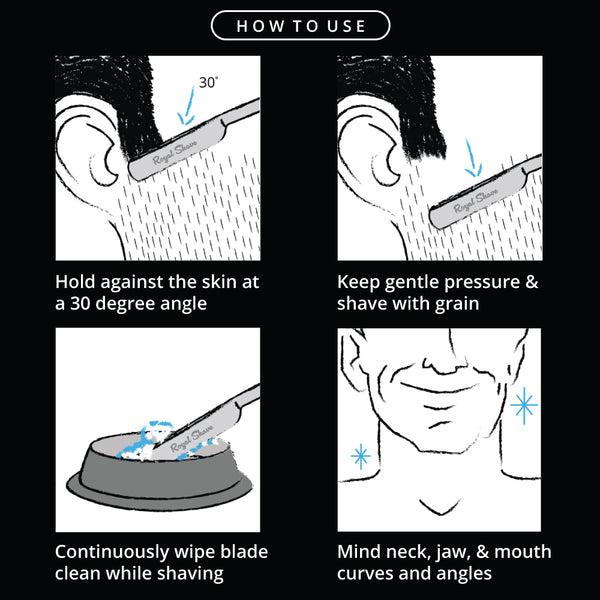 Royal Shave 5/8" Full Hollow Round Point Special Carbon Steel Straight Razor- Black Celluloid
Straight Razor 101 | How To Use & Care For Straight Razors
The 5/8 full hollow is the ideal straight razor for both the novice and experienced shaver alike. Full hollow blades offer the most flexibility, making it the best for adapting to skin imperfections or those learning. Full hollow blades are also celebrated for providing more tangible feedback with each pass. The quality carbon steel blade features a round point- a point noted as best for beginners as it reduces the risk of injury. Solid, yet lightweight black celluloid scales balance this classic wet shaving tool while lending a classic appearance.   
Please note that carbon steel blades are not stainless. They require a simple wipe down after use to stay looking and performing their best. Our barber towels are the ones for the job!
This razor is ready to shave right out of the box. For future care, we recommend our shaving strop. To learn about our other recommended essentials for straight razor shaving, see our 5-Piece Add-On Straight Razor Set.
Made in Solingen, Germany in collaboration with Ralf Aust.
Shave Ready
This is absolutely shave ready
Great Beginner Buy
This is a great razor for any beginner. Its my first razor and is everything I was looking for. Inexpensive, quality, easy to use. Great choice for anybody looking to get into straight razor shaving!
Great
Great razor for the money. I found this razor to be a no frills, perfect for daily use razor. As a matter of fact, I may buy a second for travel. The razor comes with a factory edge, which is good enough for shaving. However, I strongly suggest a good stropping before using.
I love the razors offered by RoyalShave, and I appreciate that they offer razors with a factory edge, delivered in a factory sealed box, as I like to do my own honing.
Sharp
outstanding razor , definitely was shave ready, I did a nice stroping before the shave and it went through whiskers with ease. It feels great and looks great.