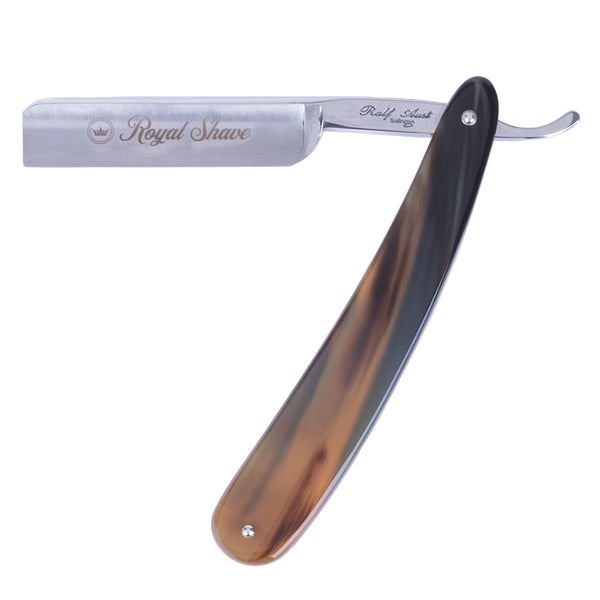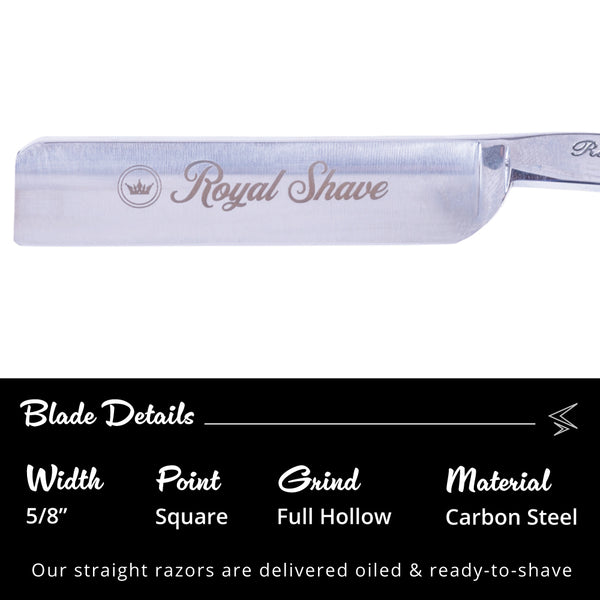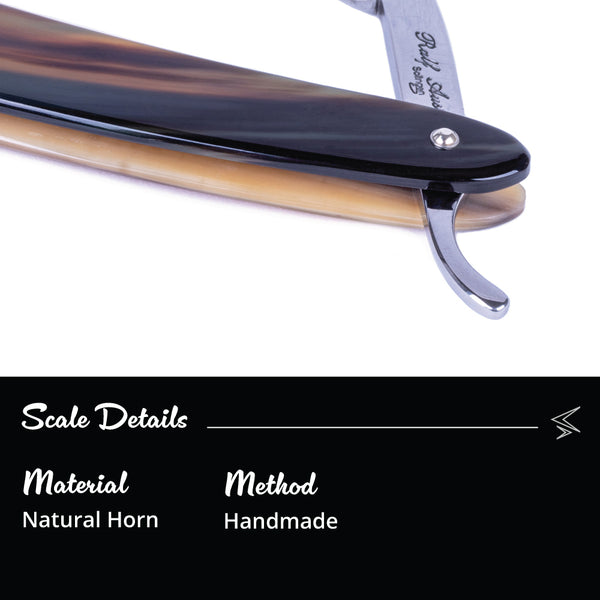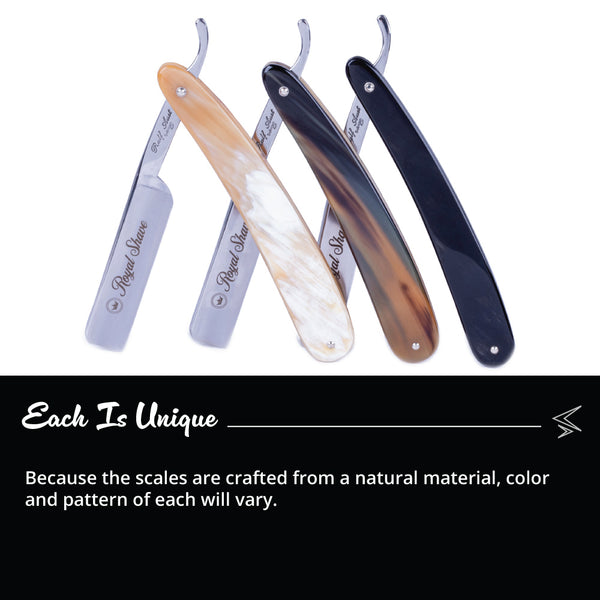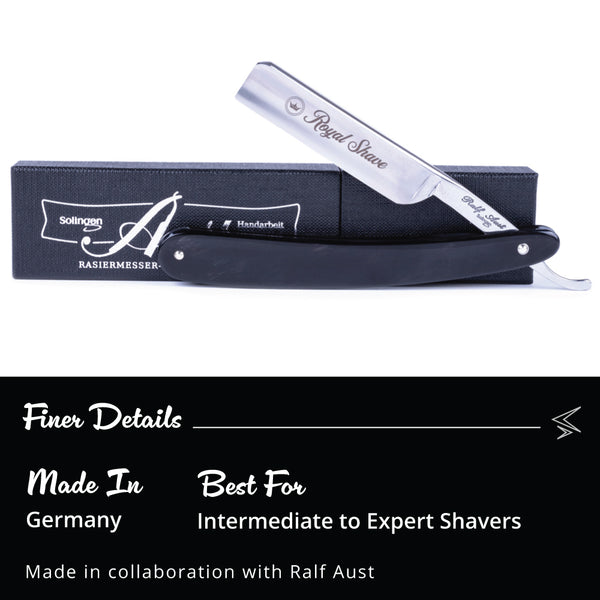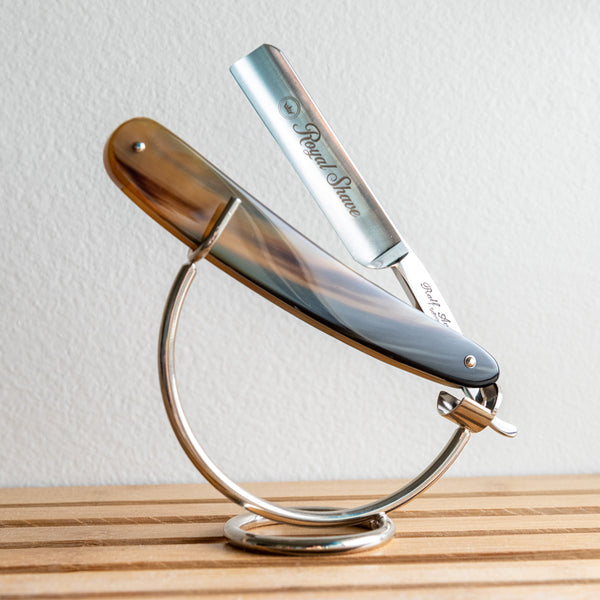 Royal Shave 5/8" Full Hollow Square Point Special Carbon Steel Straight Razor- Genuine Horn
Straight Razor 101 | How To Use & Care For Straight Razors
The 5/8" Full Hollow Square Point Straight Razor offers a more precise wet shaving tool for those with proficient experience. This full hollow carbon steel blade is finished with a square point loved by skilled shavers for their precise shaving in tight, contoured areas. Genuine horn scales provide balance to the razor while giving a classic appearance. Because the scales are crafted from a natural material each razor will be unique!
Please note that carbon steel blades are not stainless. They require a simple wipe down after use to stay looking and performing their best. Our barber towels are the ones for the job!
This razor is ready to shave right out of the box. For future care, we recommend our shaving strop. To learn about our other recommended essentials for straight razor shaving, see our 5-Piece Add-On Straight Razor Set.
Made in Solingen, Germany in collaboration with Ralf Aust.
Beautiful Razor
Stropped it before i shaved with it. Did a nice job still learning, but was a decent shave. I'm sure it will give me better shaves once i become proficient with it. You can feel and see the quality of this Razor glad i made the purchase.