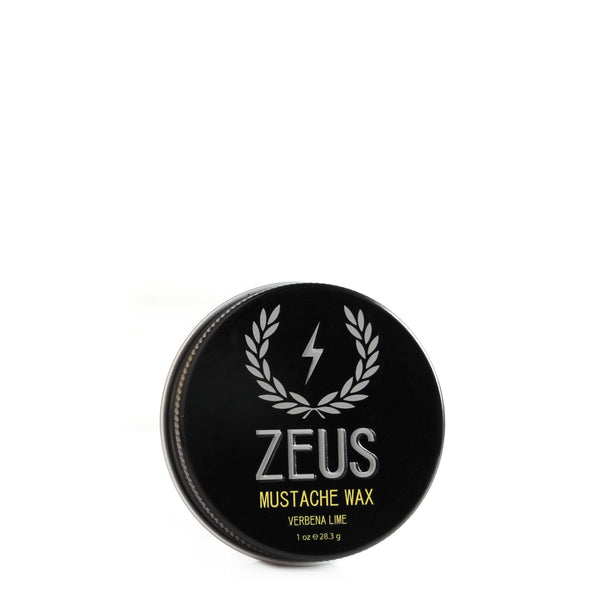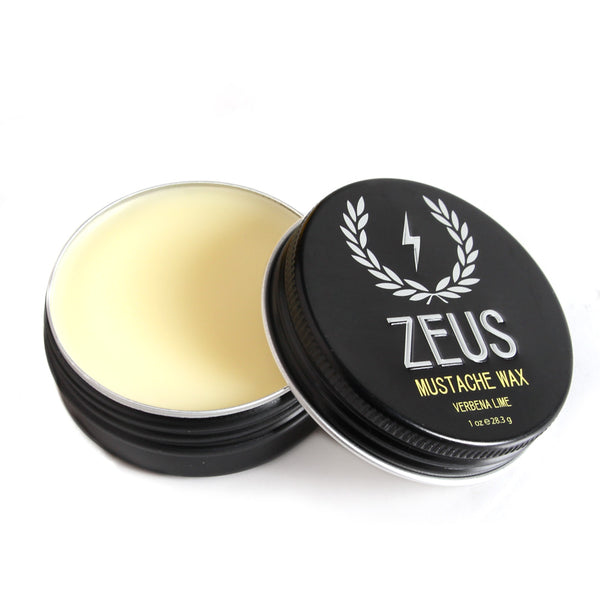 Zeus Mustache Wax, Verbena Lime, 1 oz
Zeus Mustache Wax gives you the power to style your 'stache while also protecting it from the elements. Natural ingredients like Beeswax, Shea Butter, and Grape Seed Oil work to condition and soften the hair by locking in moisture. Features a light hold and leaves a natural shine. Your 'stache can be reworked through the day, if desired. No harsh chemical scents. Enjoy the subtle citrus, floral scent. Comes in a pocket-friendly tin for touch-ups on the fly.
How to Use: Warm the wax between your finger tips and rub through your 'stache. Shape as desired.
Ingredients
Beeswax, Lanolin, Buyrospermum Parkii (Shea) Butter, Vitis Vinifera (Grape) Seed Oil, Fragrance