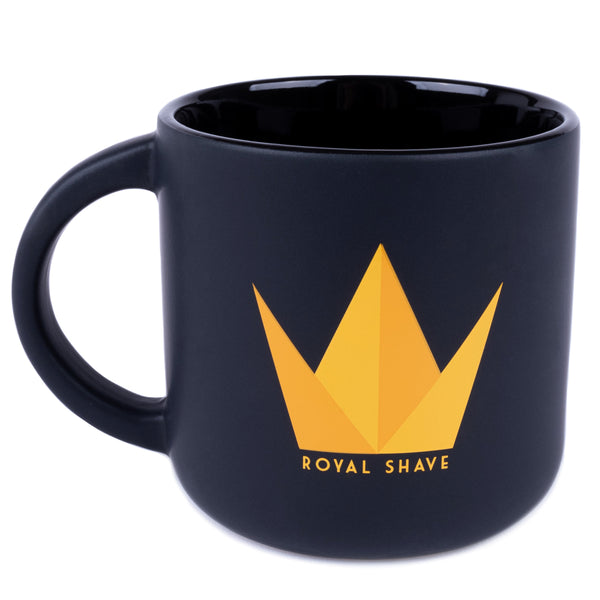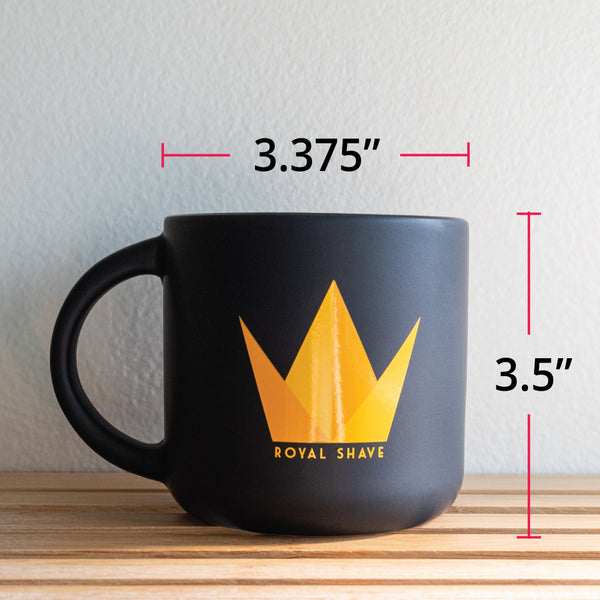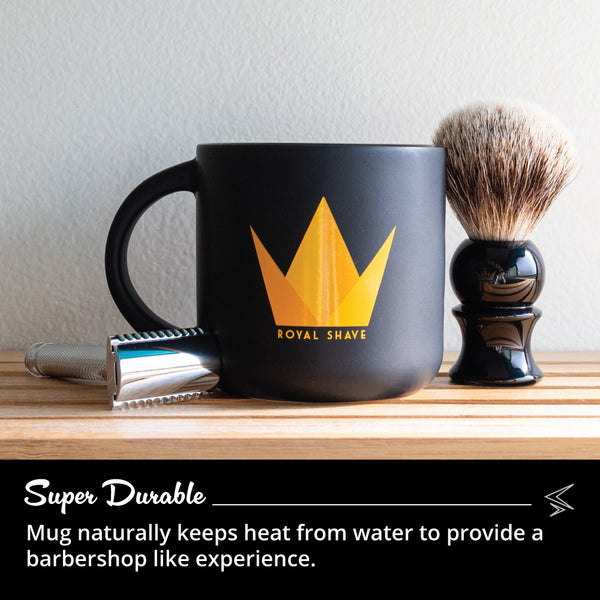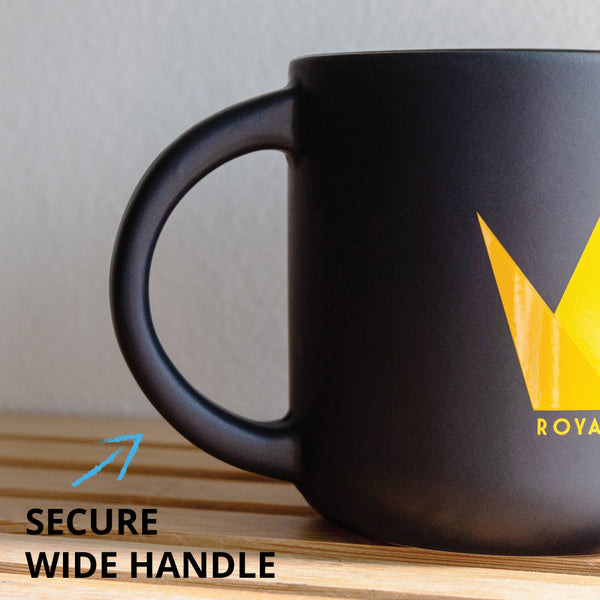 Royal Shave Black Origami Ceramic Shaving Mug, Limited Edition
The Limited-Edition Royal Shave Origami Ceramic Shaving Mug is sleek and simple but designed for functionality. The large mouth accommodates both wide fan shaving brushes and shaving soap pucks up to 3" for a rich lather, every time. The thick and sturdy handle allows for a sure grip in slippery hands, and its ceramic construction ensures superior heat retention for a lively lather. It's no surprise that the Royal Shave Ceramic Shaving Mug will be the last you ever need.
Top Opening: 3.375" | Height: 3.5"
Have questions on lathering? Check out our guide.
My New Favorite Shaving Mug
I really love this thing, it's my new go-to shaving mug. It helps create a perfect lather that I wasn't getting with the previous bowls I was using. If I had to criticize anything it would just be that it's like any traditional drinking mug: the walls are a little high. So if you're using a short brush then you might have a hard time creating a lather because you'll have restricted movement. I used a large horse hair brush and I found it to be perfect for my needs; I actually prefer the higher walls because it helps keep the lather contained within the mug. It doesn't fly out and land everywhere. I recommend!