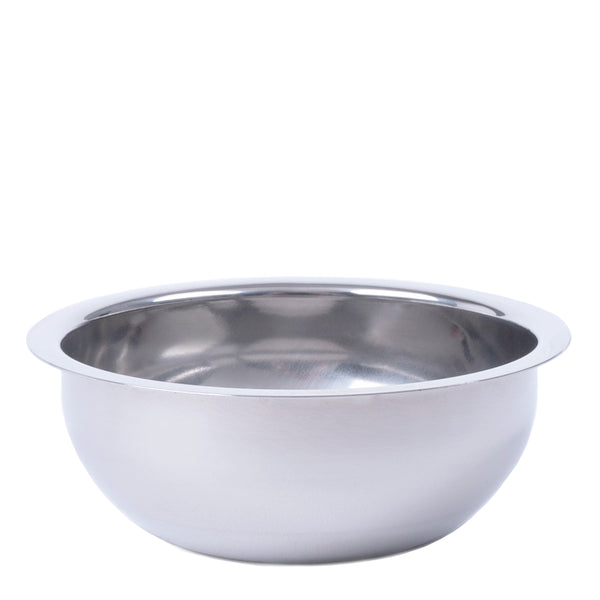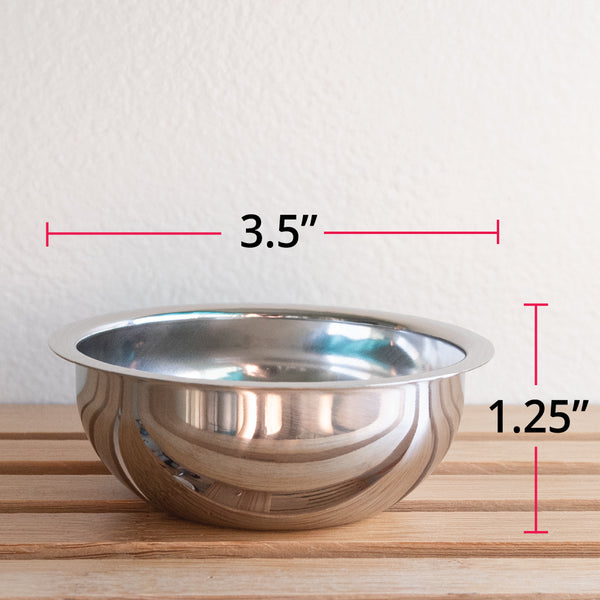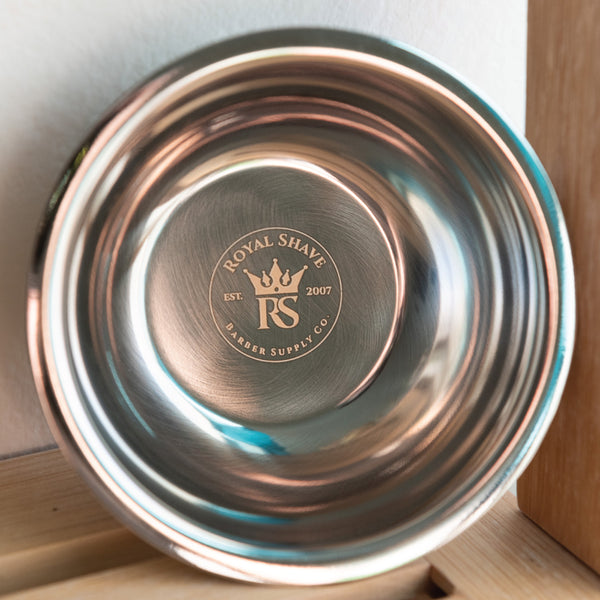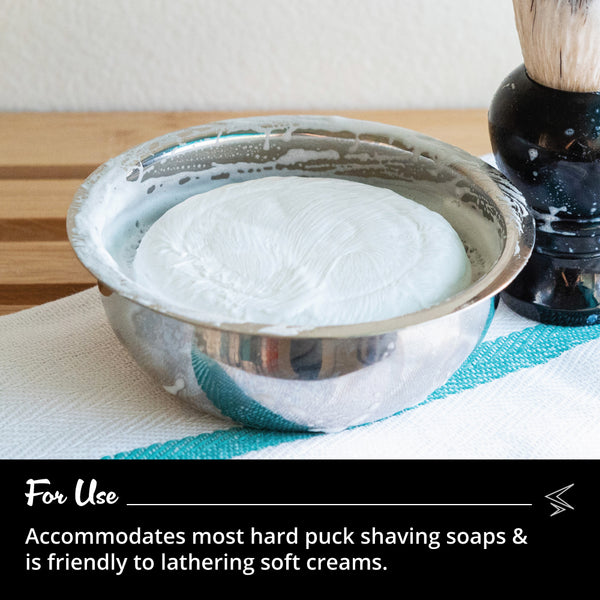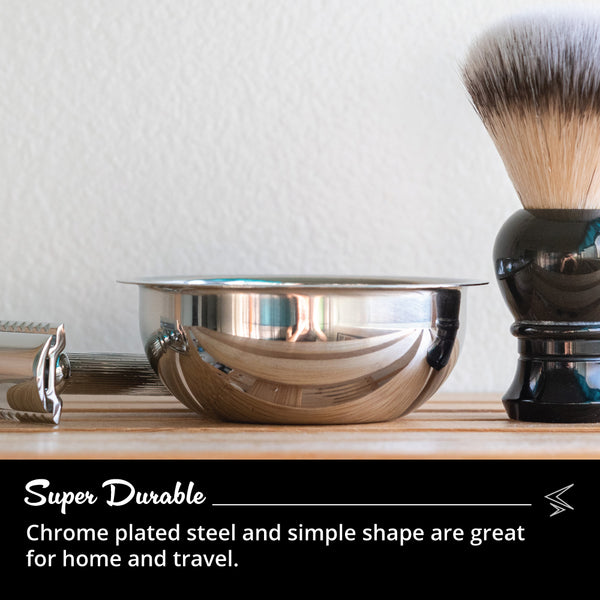 Royal Shave Premium Chrome-Plated Shaving Bowl
Royal Shave Premium Chrome Plated Shaving Bowl is a simple shaving accessory that is crucial to any proper routine. This chrome plated bowl is crafted with a 3.5" wide mouth opening to make lathering easy and convenient. This bowl is friendly to hard shaving soaps, but works best with whipping up soft shaving creams into a rich lather.
Shallow 1.25" sides feature a flat lipped rim for supreme grip when you need it most. Shorter sides and polished chrome finish make this bowl low maintenance- just rinse and wipe out when done!
Height: 1.25" | Diameter: 3.5"
Have questions on lathering? Check out our guide.
Too Small & Overpriced
This bowl is extremely small and overpriced. I thought I was getting a bigger shaving bowl but I was wrong. This thing is the size of a Reese's Cup and won't even fit the bristles of a brush in it. Best thing you can really use this thing for is an alum block or stypic pen.
Razor Analyst
Just the perfect size..fills up the hand so easy to hold..has rolled edges so no caution required from sharp edges and.is only 3/4 " deep so any brush will work.Tapers from 3 1/4" top to 2 " bottom. Has a nice quality shine and can be stacked or placed anywhere without taking up you entire sink.overall excellent value ..