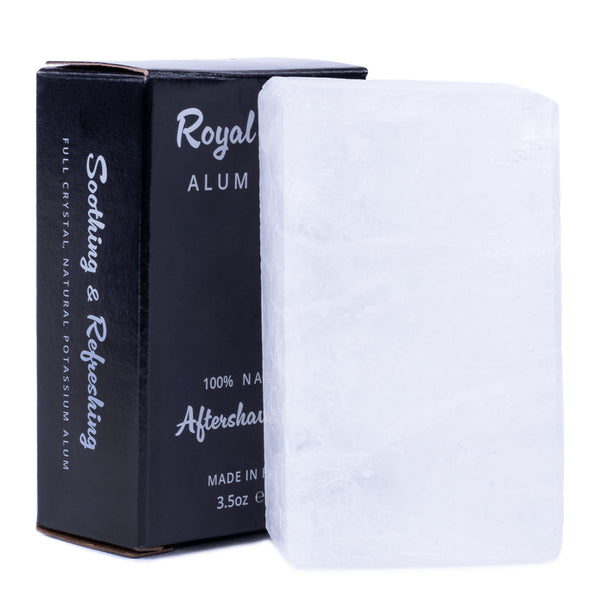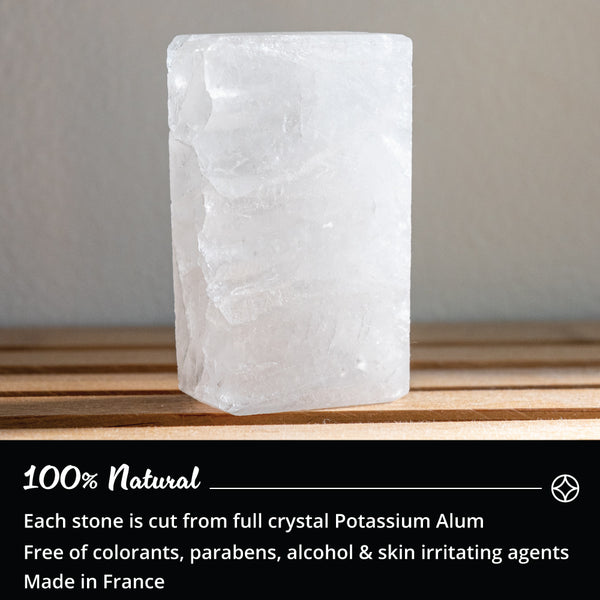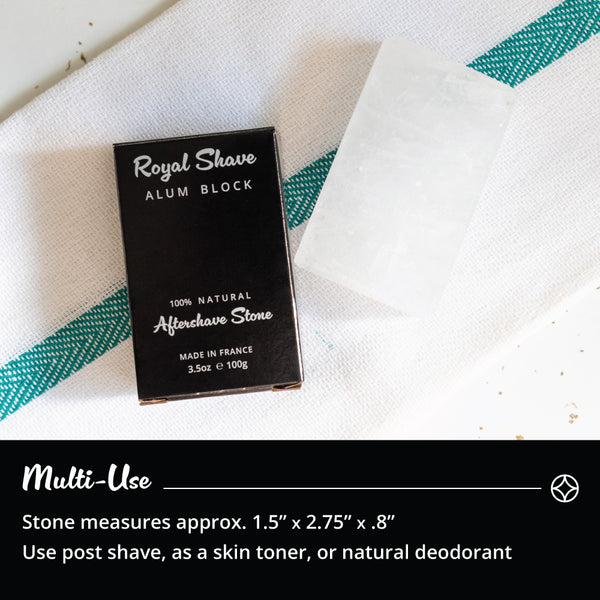 Royal Shave Natural Alum Aftershave Stone
The Royal Shave Alum Block is an essential addition to your daily shave routine. Made of 100% natural full crystal Potassium Alum, this block works quickly to soothe irritation while its antiseptic and astringent properties help to stop bleeding and heal cuts. Simply run it under cold water and apply to the affected area for a refreshing post-shave treatment. Rinse after use and allow to dry before storing.
Traveling soon? Check out our compact Alum Pen or our Aftershave Stone with Case.