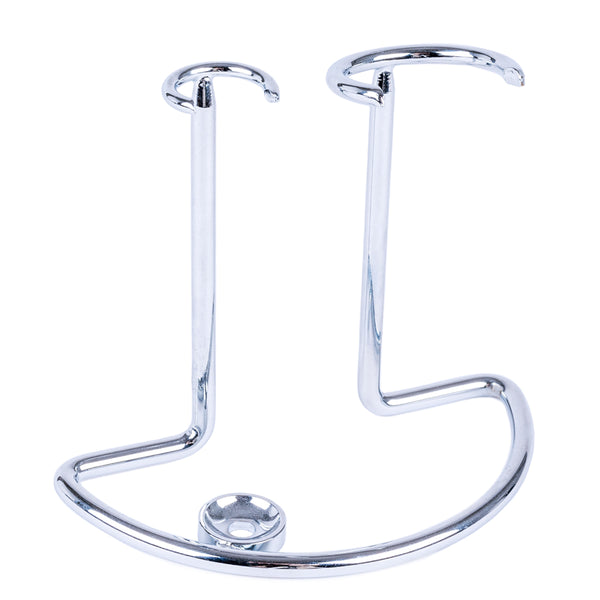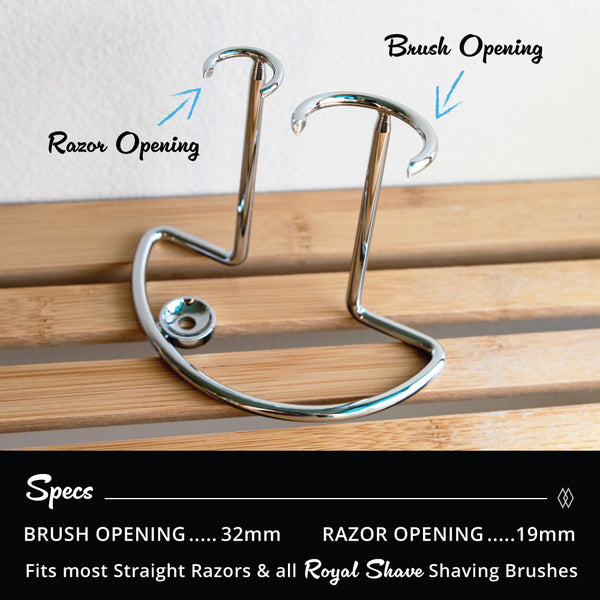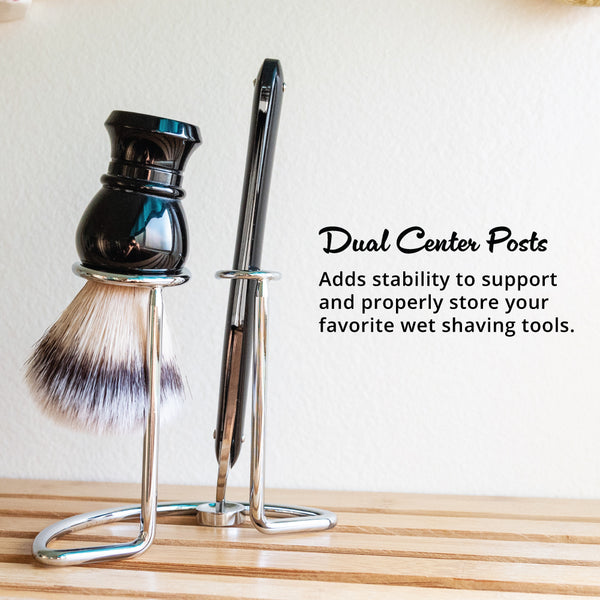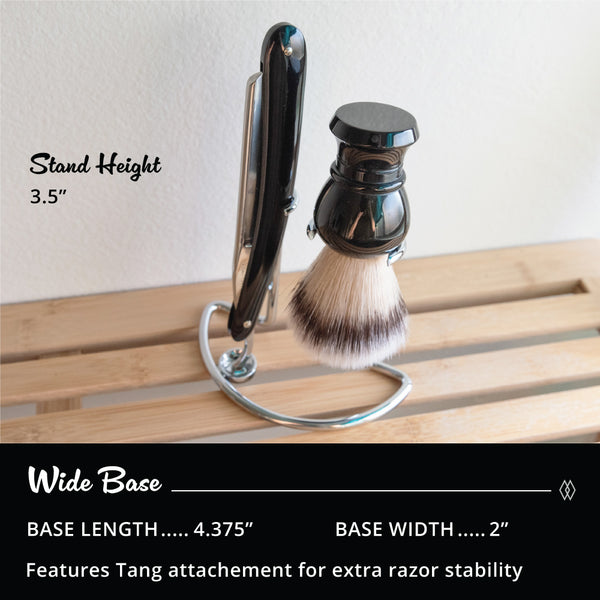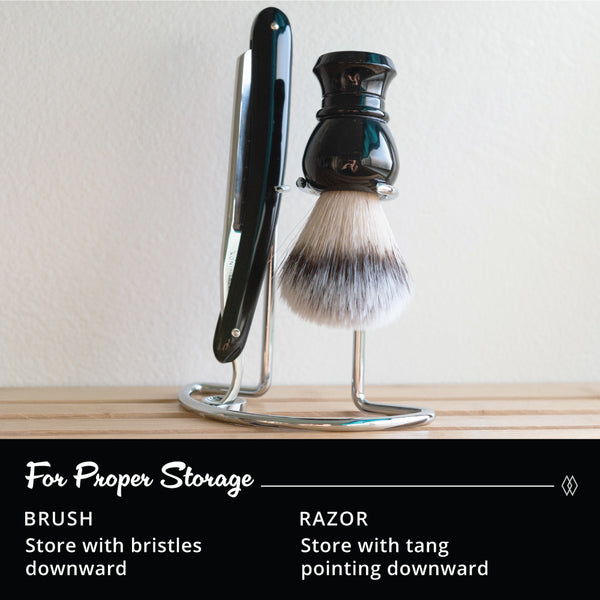 Royal Shave Straight Razor and Brush Stand
Royal Shave's Straight Razor and Shaving Brush Stand is the perfect way to properly store your favorite wet shaving tools. The stand features a wide base with a machined circular attachment to place the tang of your razor. This stable stand has two half-circle spaces- a wider opening to accommodate all Royal Shave Brushes and a narrow opening to fit most Safety Razors. A stunning Chrome finish lends a classic look while keeping the stand rust free.
How to properly store your Straight Razor: Place the razor on the stand with the tang pointing downward, secured in the tang attachment. Be sure to leave the stand in a place with good airflow such as the top of your counter. Storing inside a cabinet could cause rust or damage to the razor.
How to properly store your Shaving Brush: Hand with the brush bristles pointing downward, toward the base of the stand. This will prevent excess moisture from collecting where the bristle know is secured into the handle and causing breakdown of the glue or threads used to hold the brush together.
Total Stand Height: 3.5"
Brush Opening: 32mm | 1.75"
Razor Opening: 19mm | .75"
Razor & Brush stand
Well made and good quality.
Almost There
The design is exactly what I was looking for, but the base is uneven, which causes the stand to wobble on a flat granite countertop.
Excelsior
I really liked my purchase. Good prices and services. Strongly recommended.
Hope to make business togheter again! Thank you!
Cool Item...
Looks great on the sink, keeps my brush 'n blade secure. Have two deferent size blades.. 3/8" & 5/8", they both fit in the stand, (separately of course) cool item.
Simple and perfect stand
It's a simple, straight lines, and perfect stand. No fuss.