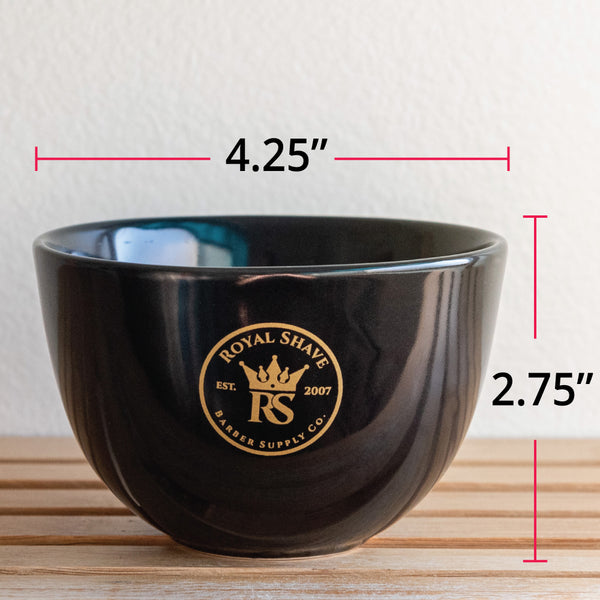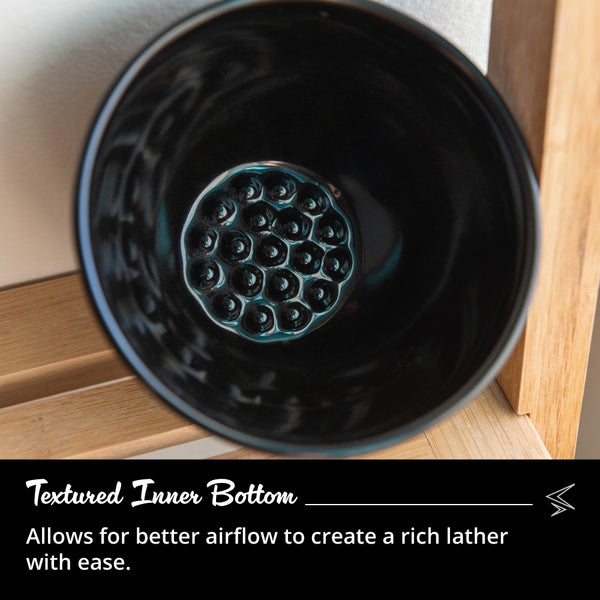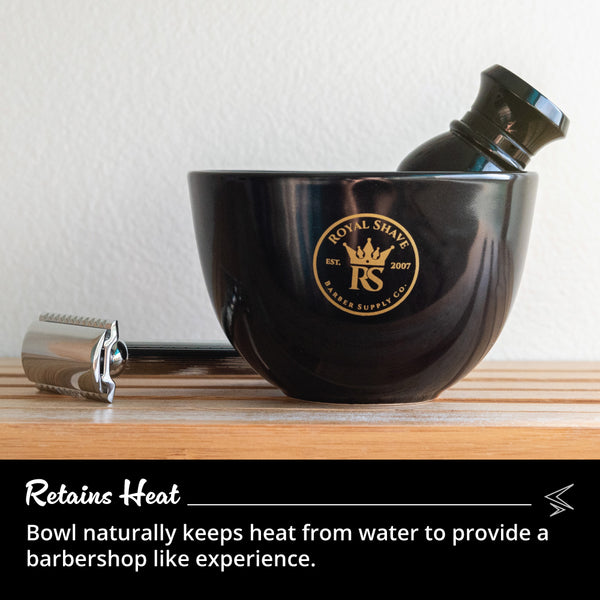 Royal Shave Black Ceramic Shaving Bowl, Large
Need a bowl that's larger than most without taking up the space of a full shaving mug? We've got you covered! The Royal Shave Large Black Ceramic Shaving Bowl measures in with a diameter of 4.25" to accommodate most hard shaving soap pucks. Deeper 2.75" sides hold lather inside and work well with larger knot or longer loft shaving brushes. Textured honeycomb style bottom assists with creating rich, thick lather in no time while holding soap in place as you work. And yes, this bowl is friendly to softer shaving creams if that's more your speed!
Don't forget- this bowl naturally retains heat for a comfortable barbershop quality shave at home.
This larger sized bowl is only available in black. 
Height: 2.75" | Diameter: 4.25"
Have questions on lathering? Check out our guide.
Very attractive, functional bowl
The ceramic shaving bowl works great, and looks classy on my bathroom counter..
Awesome products
Excellent product outstanding service