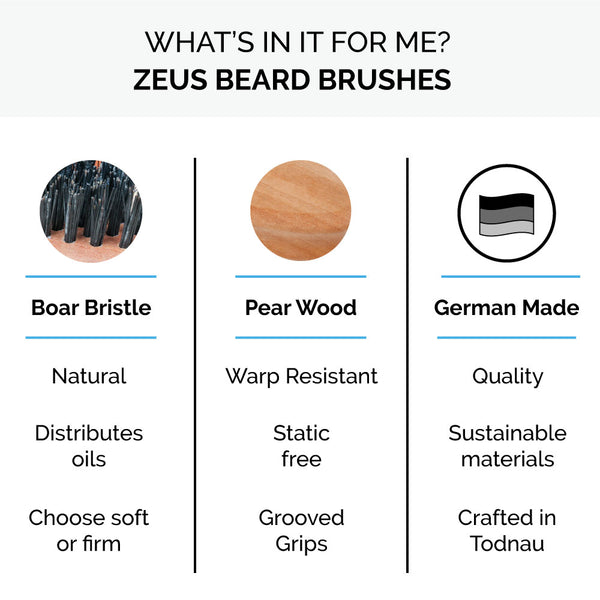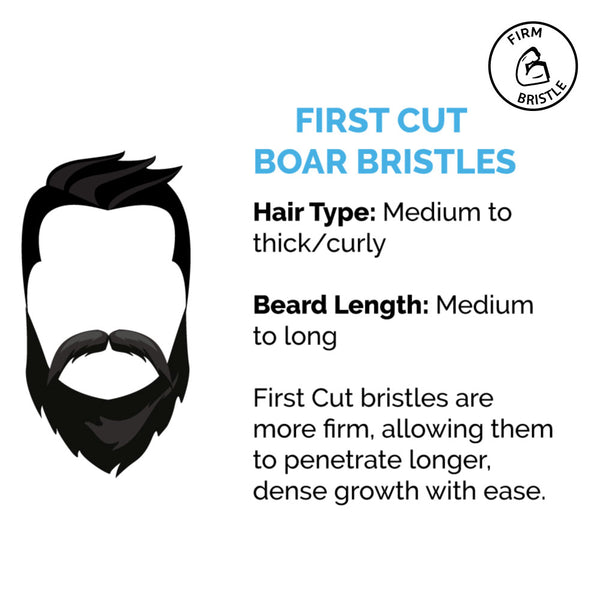 Zeus Handled Mustache & Beard Brush, 100% Boar Bristle, Firm - J91
Zeus Handled Mustache & Beard Brush is a high-quality brush that can last you a lifetime. The ergonomic handle allows you to groom and style with ease, while the boar bristles remove dirt for a nice and tidy beard. To penetrate dense beards, this handled mustache brush is equipped with firm boar bristles. These bristles feature rounded tips which are gentle on your skin and a medium-stiff backbone that won't splay against denser beards. The boar bristles on this brush evenly distribute the natural oils from your beard to repair dry hair and to enhance shine. With regular use, you'll also see far more volume and far less frizz.
Works great
bought this for my mustache and it's excellent for that. If you want it for a beard brush it may be a bit small, but is nearly perfect for mustaches. The bristles are fairly stiff which is my preference, but may not be for everyone. Overall I highly recommend it for mustaches.
Great brush
It's a really nice brush that works wonderfully though the tangles in my beard, but it's definitely smaller than I originally imagined. Great for travel rather than keeping my favorite (and twice the size) brush and does the job well.