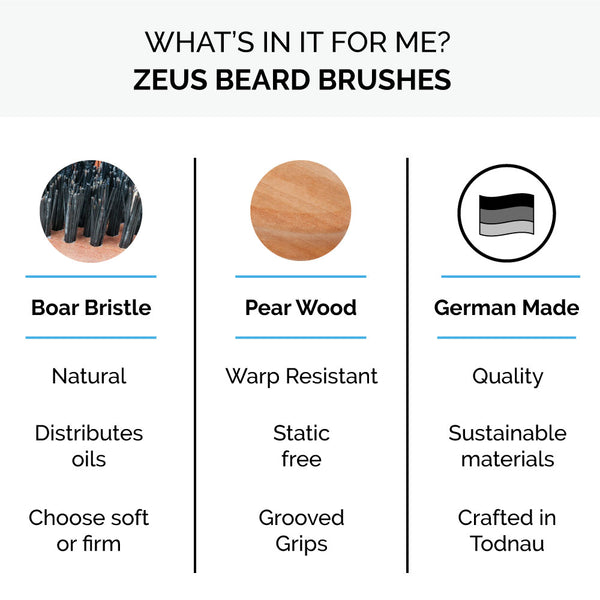 Zeus Pocket Beard Brush, 100% Boar Bristle, Firm - N91
At just over 3 inches long, the Zeus Pocket Beard Brush is travel-friendly and easy to maneuver. The boar bristles on this brush help control and style your beard or mustache by removing dirt while distributing natural oils for moisture and sleek shine.
Boar bristles also increase volume and reduce frizz for a dashing, full beard or well-polished mustache. To ensure a thorough, irritation-free brushing, this pocket beard brush is fitted with firm boar bristles, which feature rounded tips that massage rather than scratch the skin.
Great Brush
I've been using this brush for a couple months now. It has a just-right stiffness which easily brushes mustache and beard. The size is convenient--can carry it easily in front pocket. It's the best of all the brushes I've looked at. I can't imagine combing my beard with a regular comb, or worse yet, one of those dainty mustache combs.