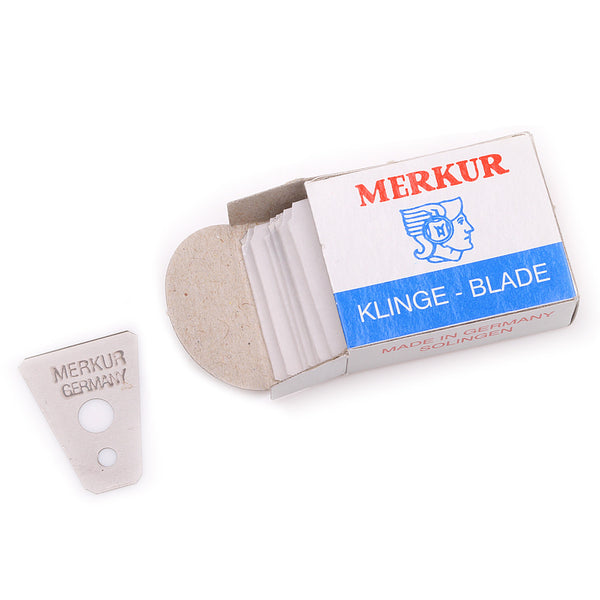 Merkur Platinum Moustache Blades
These precise, long-lasting, Super Platinum Stainless Steel blades come individually wrapped in a single pack of ten, and are made especially for the Merkur moustache/eyebrow razor. These have a wedge shape and are perfect for contouring the hard to reach places.
Keep blade disposal safe with a Blade Safe Disposal Bank.