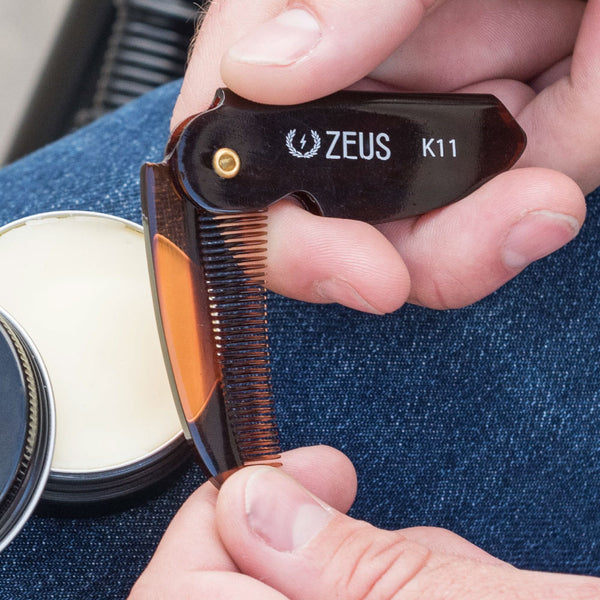 Zeus Folding Mustache Comb - K11
You just finished your favorite meal and it's time to readjust that 'stache. You reach into your pocket and pull out your trusty Zeus Folding mustache comb. Bam. From mini to full sized grooming tool glory with the flex of a hinge. Crafted from handmade and saw-cut plant based cellulose acetate, this comb features fine width teeth contoured to the shape of the upper lip. Teeth tips are rounded for smooth glide in sensitive areas. When grooming is done, the top half of the comb simply folds into the handle. Measures in at 4.5" unfolded and 2.5" folded.
Great Mustache Comb
Folds nice and compact and makes my mustache look perfect. I recommend!
Exactly what I wanted
Feels durable, good size when folder for putting in a pocket, and they look nice. I'd buy another two any day.