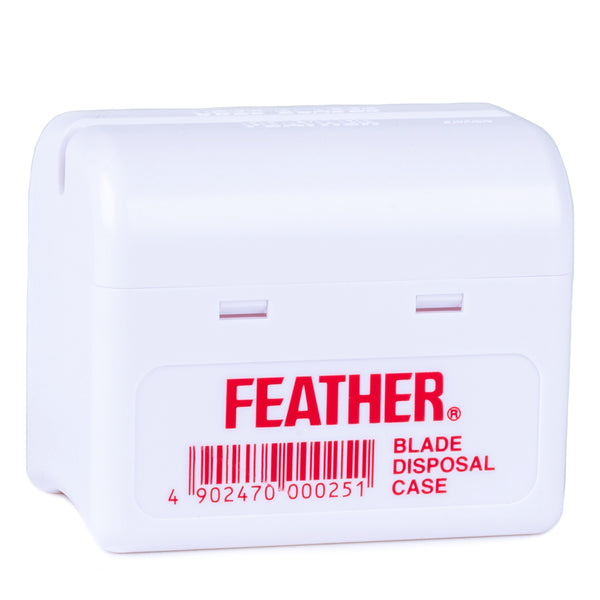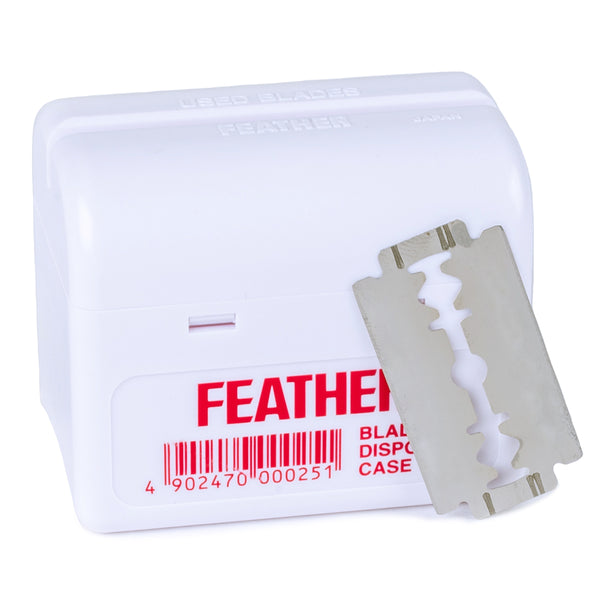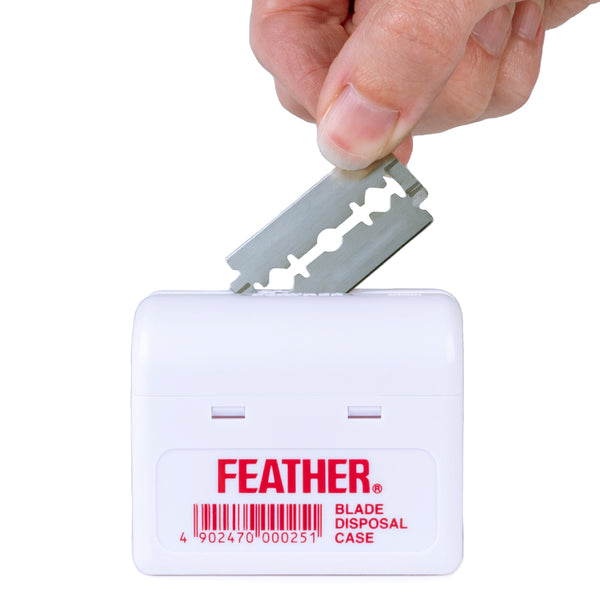 Feather Razor Blade Safe Disposal Case, White
This is a safe space- for your used blades! The Feather Razor Blade Safe is molded from durable hard plastic. It makes disposing used blades of most sizes safe and sanitary, leaving no reason to touch the blade. Its narrow top opening allows blades to enter with ease, and rolled inner edges keep blades inside where they belong. 
This safe holds approximately 200 double edge blades, or about 120 single or styling edge razor blades.