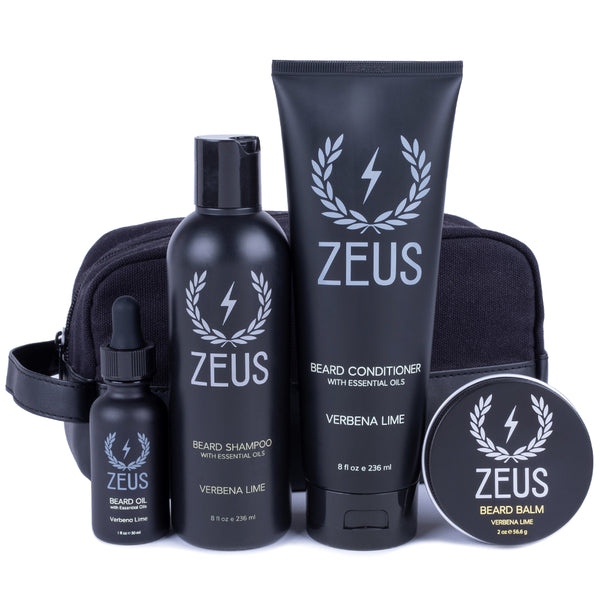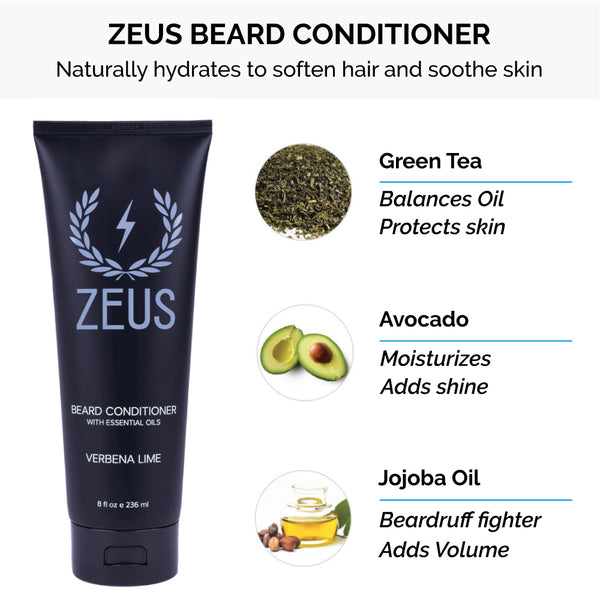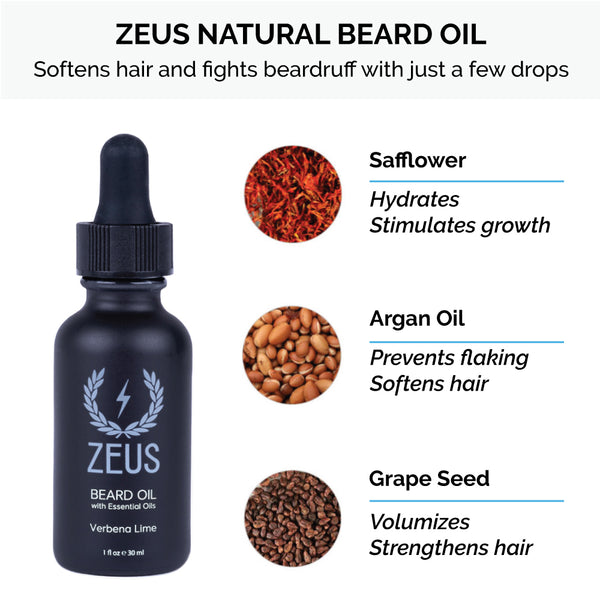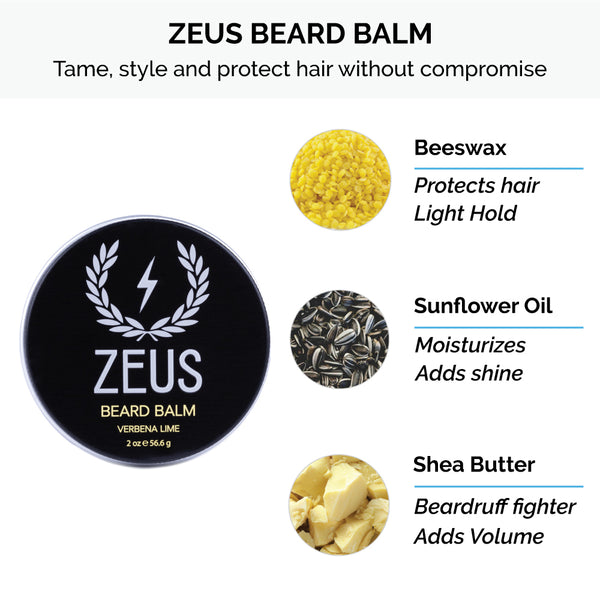 Zeus Everyday Beard Care Kit, Natural Oil
If you're tired of suffering through a dry and itchy beard, it's in your best interest to grab the Zeus Everyday Beard Grooming Kit. In it, you'll find the essential beard care products that will transform mangy bristles into soft and shiny hairs.
---
What's Inside:
Zeus Beard Shampoo, 8 fl oz:

 

Put down your regular hair shampoo, and use this specially-formulated shampoo to cleanse your beard without irritating the sensitive areas on your face. Ingredients like Dragon's Blood and green tea work to clean and calm your skin, and a verbena lime scent keeps you smelling fresh.
Zeus Beard Conditioner, 8 fl oz:

 

Strengthen your hair and eliminate itchy skin with this moisturizing conditioner. Pro-Vitamin B5 and avocado oil keep your hair soft and healthy, while aloe vera and green tea calm and re-hydrate the skin beneath your beard.
Zeus Beard Oil, 1 fl oz:

 

Packing the punch of essential oils, our beard oil puts Grape Seed and Argan Oils first to moisturize and protect. A little is all you need to keep hair soft to the touch and keep skin comfortable.
Zeus Beard Balm, 2 oz:

 

Similar to beard oil, beard balm conditions your facial hair for a softer, more lustrous mug rug. The difference lies in the balm's beeswax component, which results in a fuller, shapeable beard.
---
Paraben Free | Sulfate Free | Cruelty Free