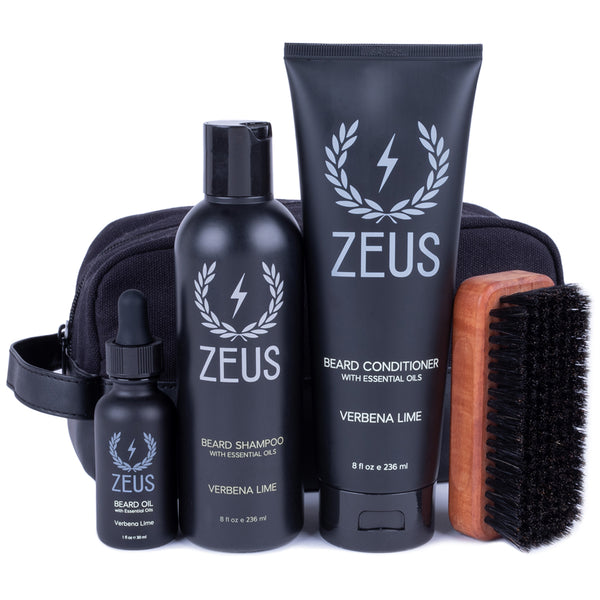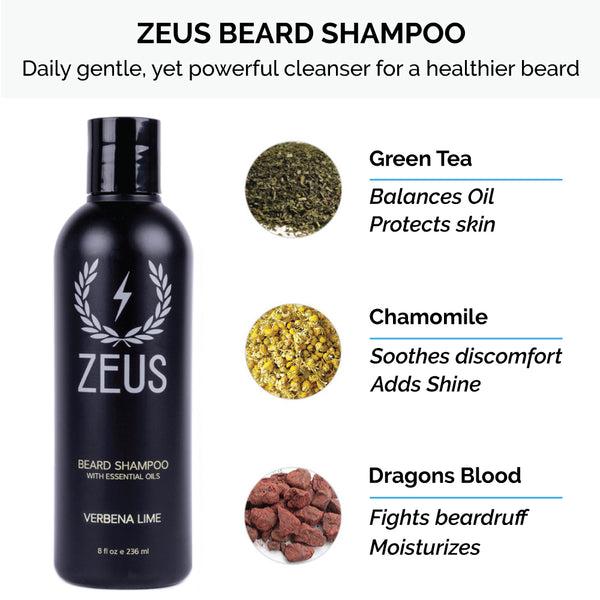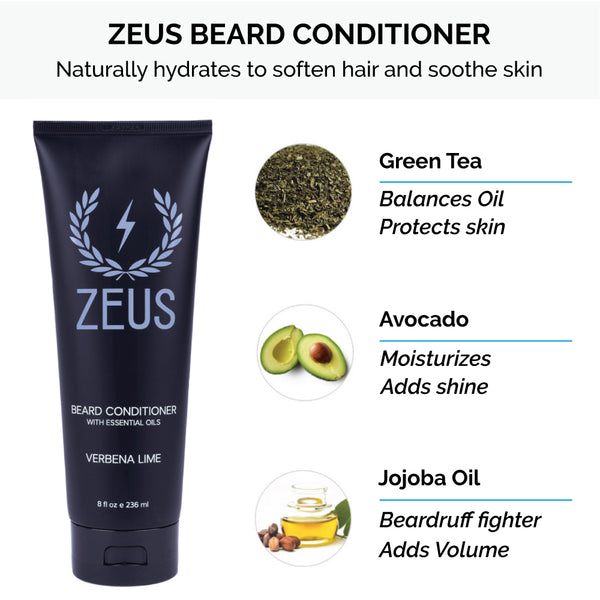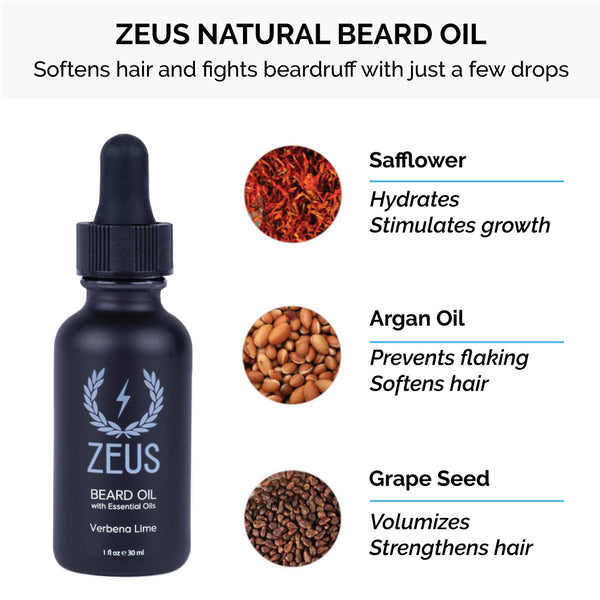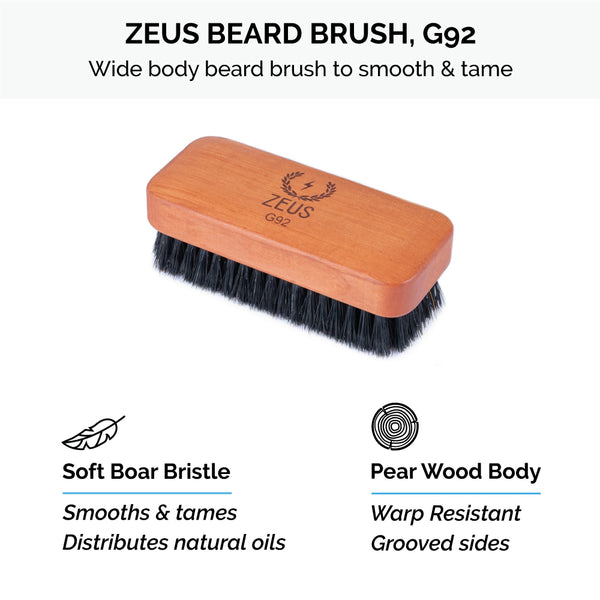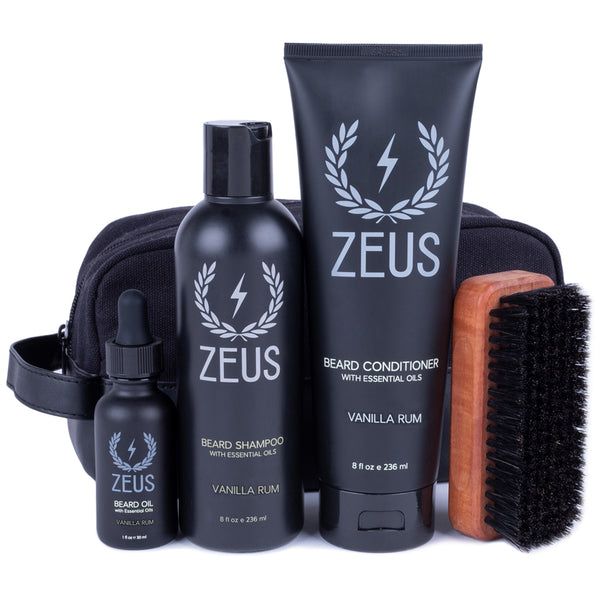 Zeus Deluxe Beard Care Kit, Natural Oil
Beards, while pleasing to the eye, have long been known to be not-so-pleasing to the touch. To you, your beard and the skin underneath may feel itchy, oily and maybe even slightly irritated. To your significant other, you may be a prickly talking cactus. Skip the irritation and save your loved ones from your scraggly beard with the help of the Zeus Deluxe Beard Care Kit. Inside is a full suite of beard care products that'll aid you in keeping your beard pleasing to the eye and even more pleasing to the touch:
Zeus Beard Shampoo, 8 fl oz:

 

Cleanse your beard with this mild beard shampoo. Dragon's Blood, green tea and chamomile work doubly to clean and calm your skin for less irritation. As the cherry on top, a verbena lime scent leaves you feeling invigorated. You'll never use another beard wash once your try our beard shampoo.
Zeus Beard Conditioner, 8 fl oz:

 

With active ingredients Pro-Vitamin B5 and avocado oil, this beard conditioner strengthens your hair follicles. Aloe Vera and Green Tea works to moisturize the skin beneath your beard to stave off itchiness and the dreaded beardruff.
Zeus Beard Oil, 1 fl oz:

 

The best kept secret in beard grooming, beard oil is the key to a healthy and soft beard. Safflower oil and Vitamin E moisturize your skin and hair follicles to prevent beard itch. Grape Seed Oil and Argan oil locks moisture in your hair for a healthier and softer beard. Eliminates flakes and what some call, beard-druff.
Zeus Palm Beard Brush, G92:

 

You may not be able to tame the man, but you can tame the beard with the help of this beard brush. Made with 100% boar bristles, this soft yet firm brush exfoliates skin and distributes natural oils throughout your beard for more volume and shine. For best results, use with Zeus Beard Oil.
Paraben Free | Sulfate Free