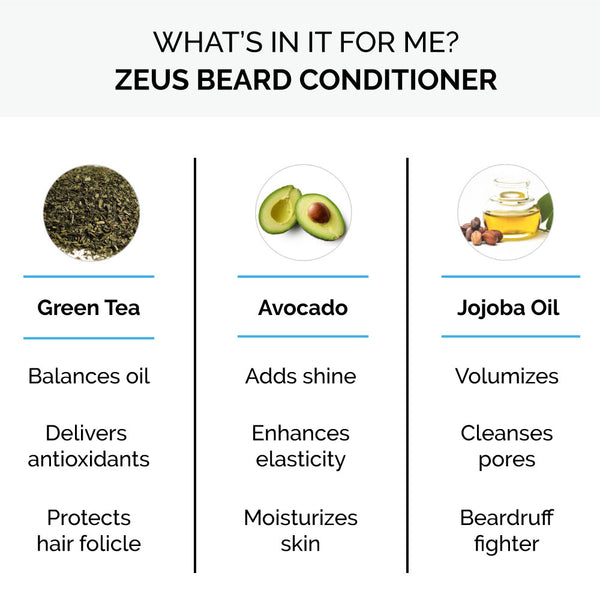 Zeus Beard Conditioner and Softener, 8 fl oz
Zeus Beard Conditioner is a superior beard softener, containing natural ingredients that tame even the most bristly beards and/or mustaches. We know beard growth can often be uncomfortable due to the dry, itchy skin beneath the beard. Zeus Beard Conditioner combats flaky skin with a blend of Pro-vitamin B5, Aloe vera, and Avocado oil to help soften and protect. This conditioner also reduces inflammation and calms the skin. Zeus Beard Conditioner is specifically formulated for your beard to provide optimal moisture and comfort. It's also great for sensitive skin. Comes in a godly refreshing Verbena Lime scent that contains hints of floral and citrus notes.
Paraben-Free | Sulfate-Free | Cruelty-Free | US Made
Big Cat Soft
Like a well pampered Lion that smells of fresh dew and his mane gives off a Serengeti glow...
Beard Guru
This stuff has made my beard extremely soft! Thanks!