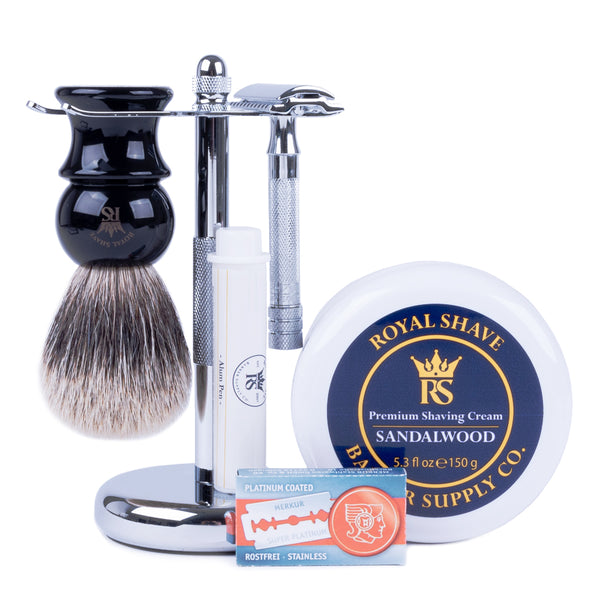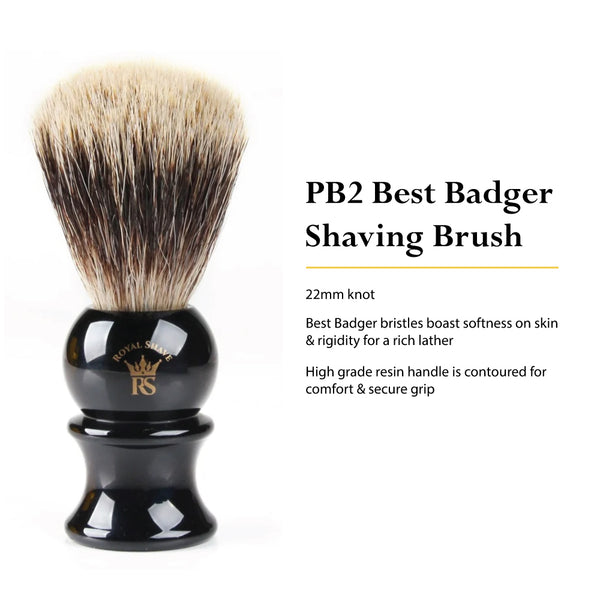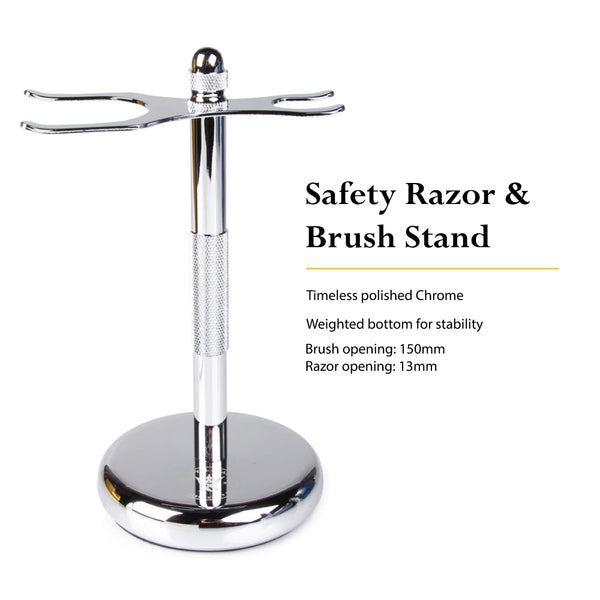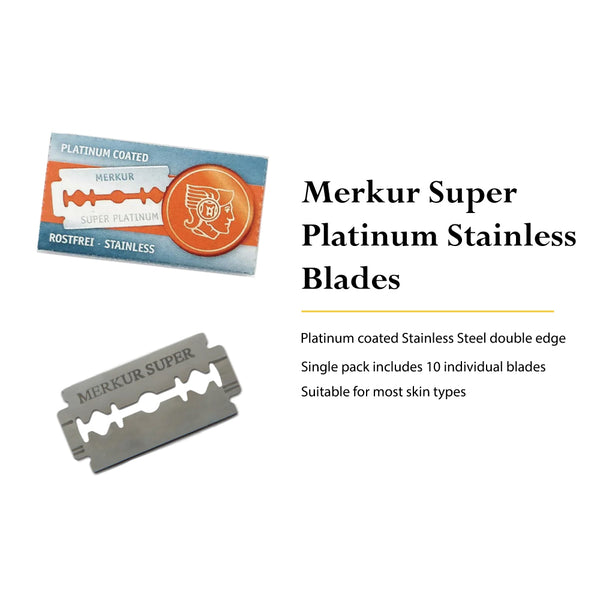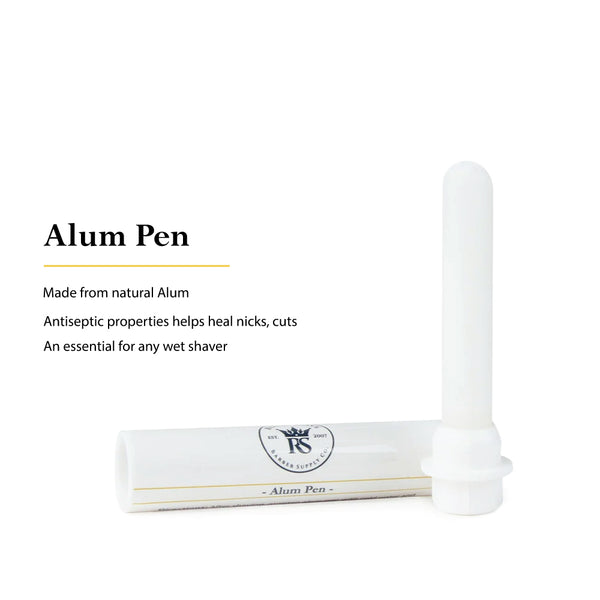 Royal Shave Essential Classic Wet Shave Set with Merkur 33C Safety Razor
Looking for the perfect set for the wet shaver in your life? Or, looking to ditch the cartridge razor shaves but don't know where to start? The Royal Shave Essential Classic Wet Shave Set provides a one-stop set of all the essentials:
Royal Shave PB2 Shaving Brush: Best Badger bristles are soft on skin, yet rigid enough to create a rich, creamy lather for a comfortable shave. Its high grade resin handle is contoured to provide a safe and secure grip in slippery conditions.
Royal Shave Premium Shaving Cream: Formulated with a Coconut Acid and Glycerin base, this shaving cream hydrates and nourishes while providing a cushion between blade and skin. Sandalwood scent leaves a pleasant aroma to leave you feeling fresh, even after your shave is over. 
Merkur 33C Safety Razor: Our most recommended razor is perfect for beginners and enthusiasts alike. It's chrome finish allows for a smooth glide and knurled, evenly weighted handle creates a secure grip when you need it most. Its 3 piece construction makes for easy blade changes and clean up. What more could you ask for?
Royal Shave Safety Razor and Brush Stand: Timeless polished chrome provides not only a classic look, but durability in moist conditions. Its weighted bottom provides stability to ensure your wet shaving tools have a safe space to dry and be stored when not in use. 
Merkur Super Platinum Stainless Blades (10): You guessed it- another fan favorite! These double edged blades are crafted from Stainless Steel and coated with Platinum for a sharp, smooth blade. Their flexibility is suitable for an irritation free shave for most skin types. One single pack provides 10 individual blades.
Royal Shave Alum Pen: Even the most experience shavers experience nicks and cuts from time to time. Our alum pen is cut from natural, antiseptic alum to provide quick healing power to most forms of shaving irritations. Simply dampen the alum and apply for soothing relief. Plastic cover protects and keeps the pen clean when not in use. 
Ingredients
Royal Shave Premium Shaving Cream
Aqua (Water), Stearic Acid, Myristic Acid, Potassium Hydroxide, Coconut Acid, Glycerin, Parfum (Fragrance), Triethanolamine, Phenoxyethanol, Ethylhexylglycerin, Sodium Hydroxide Benzyl Benzoate, Alpha Isomethyl Ionone
The best site!
I love everything about buying my shave and grooming supplies from Royal Shave. The customer service is phenomenal and the products are amazing with a great selection. I wouldn't spend my money anywhere else. Thank you Royal Shave!
Repeat customer
Great, like everything else I've purchased from R.S.
Recent purchase
Great products and really great customer service.
Starter Kit Gift
I bought this as gift for girlfriend's son so he would not start shaving with multi-blade disposable shavers. I showed him how to shave and he loved it. He thinks the stand, etc. is really cool. I would recommend it as a starter kit for new DE blade shavers to try out wet shaving.
Nice brush
This brush is made of good sturdy hair to massage your face when applying shaving cream. I definitely recommend it.