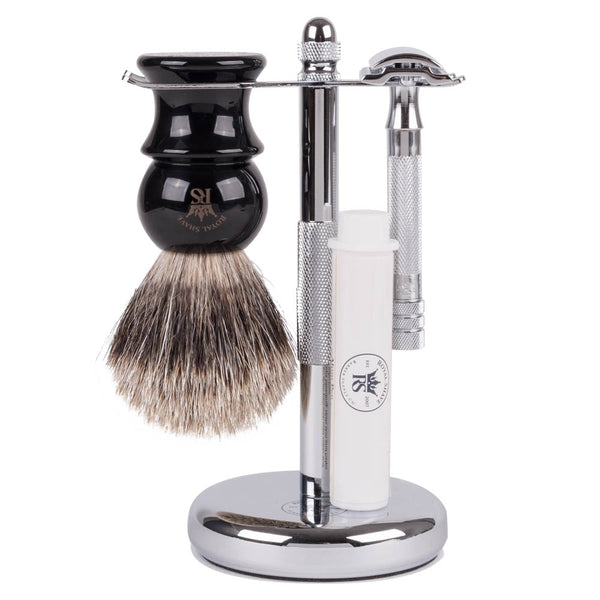 Royal Shave Merkur 33C Classic Wet Shaving Safety Razor Starter Set
Looking for a wet shaving set that still allows some personalization? The Royal Shave Merkur 33C Classic set is the perfect solution! We assembled 4 of our essentials all on one set:

Merkur 33 Classic Safety Razor features a short and slim handle for quick and precise passes. Its chrome finish ensures smoothness while fighting rust over time.
The Royal Shave PB2 Shaving Brush is outfitted with natural badger bristles to create a firm lather while remaining soft on skin. A contoured handle is comfortable and secure when you need it most.
To support both brush and razor comes the Royal Shave Chrome Finish Shaving Stand. A high shine finish and weighted bottom keep both tools away from the mess on your counter.
Rounding out this gift set is our favorite secret weapon- the Royal Shave Alum Pen. When the occasional nick or razor burn happens, a simple swipe of this bad boy will sooth irritation and stop bleeding.