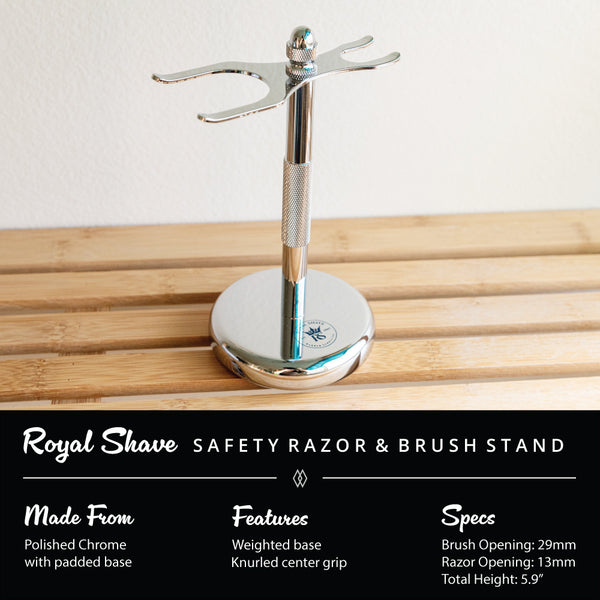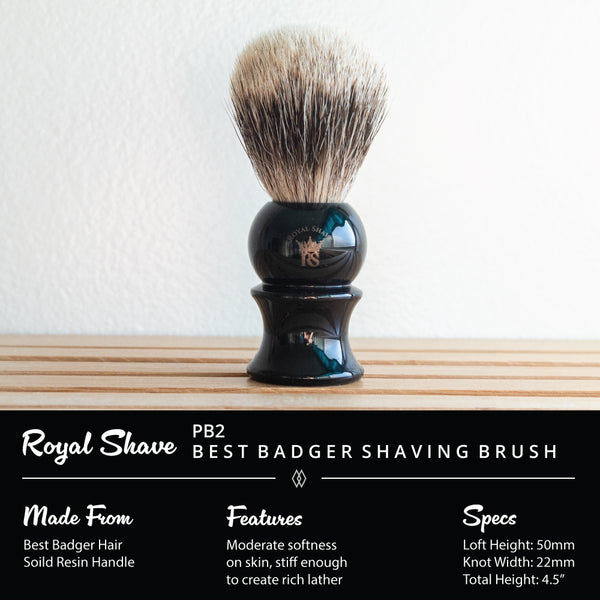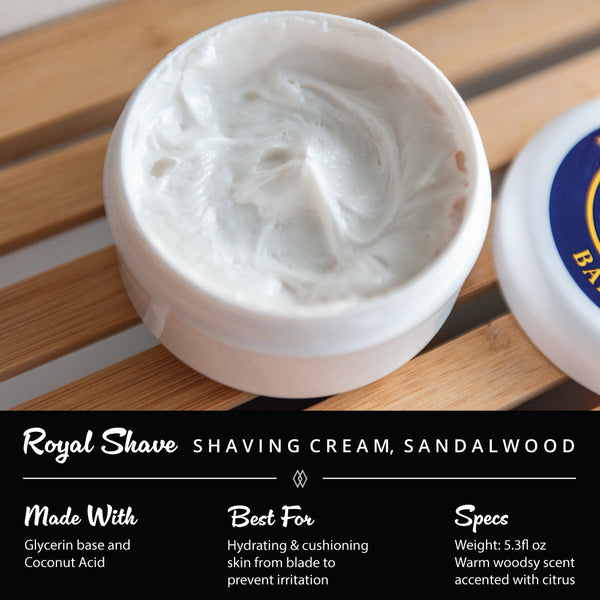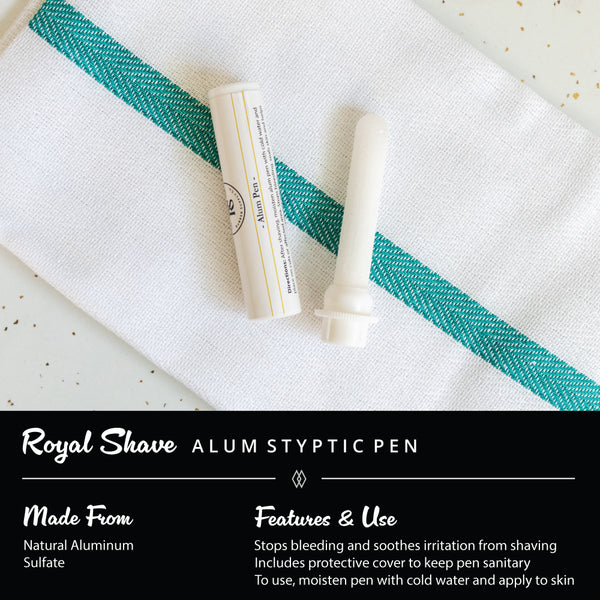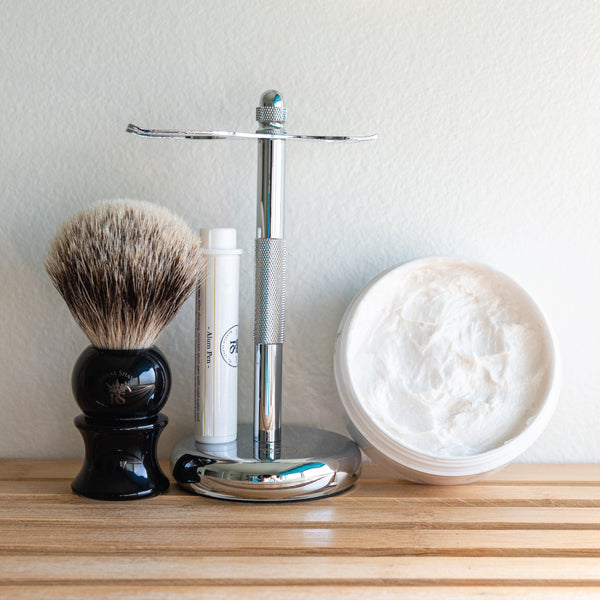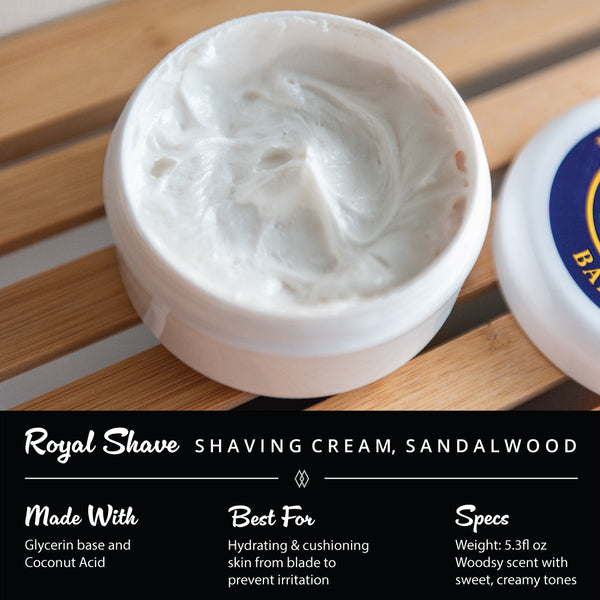 Royal Shave 4-Piece Add-On Safety Razor Accessory Set
Royal Shave's 4-Piece Add-on Safety Razor Accessory Set is the perfect wet shaving accessory kit. Assembled for those who have already done the hard work of finding the right Safety Razor and blade, this one-stop gift set provides the essentials for a close, comfortable shave a beyond:
Royal Shave Premium Soft Shaving Cream: Supple right out of the jar, our premiere Shaving Cream easily creates a rich lather to provide supple cushion between skin and blade. Glycerin and Coconut Acid hydrates and balances skin, putting an end to irritation and razor burn.
Royal Shave PB2 Shaving Brush: A contoured, solid resin handle gives away to genuine best badger hair bristles. Best badger is known for its balance between remaining soft on skin, yet retaining the stiffness needed to whip up the lather of your dreams. Brush Specs: 22mm Knot | 50mm Loft | 4.5" Total Brush Height
Royal Shave Chrome Safety Razor and Brush Stand: Our classic stand is the simple best solution for properly storing both razor and brush. Its tip resistant weighted base keeps it stable in moist environments while a knurled center post provides secure grip when relocating. This stand accommodates most safety razors and brushes. Stand measures in just under 6". Brush Opening: 29mm | Razor Opening: 13mm
Royal Shave Alum Styptic Pen: Nicks, scrapes or even cuts can happen to the most experienced wet shavers. Royal Shave is pleased to offer a natural, fast way to stop bleeding and soothe skin post-shave. Approximately 2.75" of aluminum sulfate is crafted into a convenient pen shape to easily stop bleeding and seal skin to prevent further discomfort. Simply moisten the pen with cold water and place on cuts or affected area. Some slight stinging may occur. Be sure pen has dried before replacing cover. Measures 3.25" with cover.
Better than I expected
I used electric razors for years after switching from standard 2 or 3 blade razors. I am getting the best shaves ever, and I have a tough beard, from my Royal Shave products. I don't think I can ever go back to cheap razors or electrics.