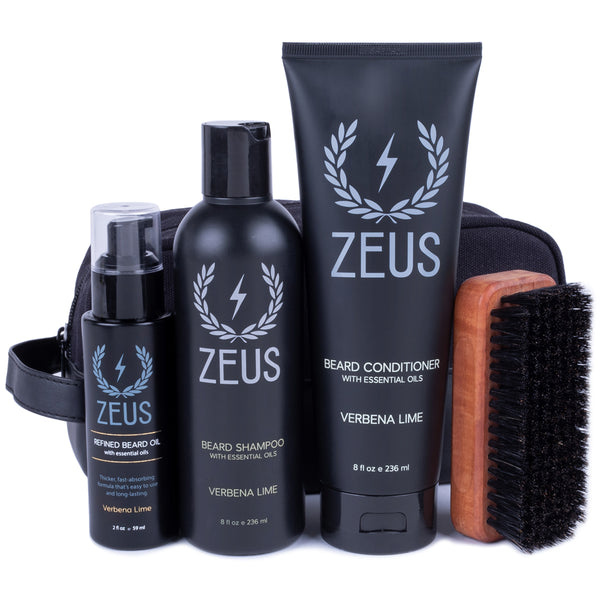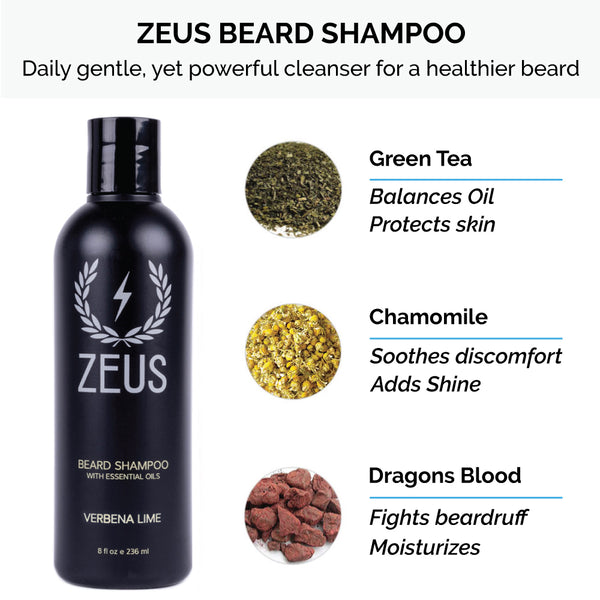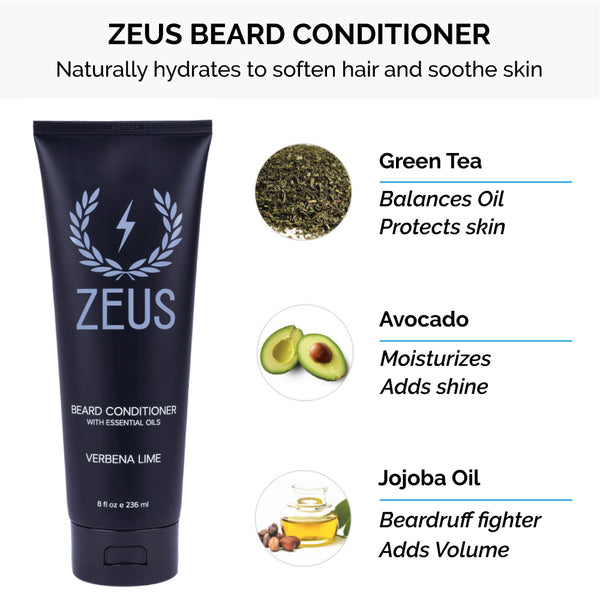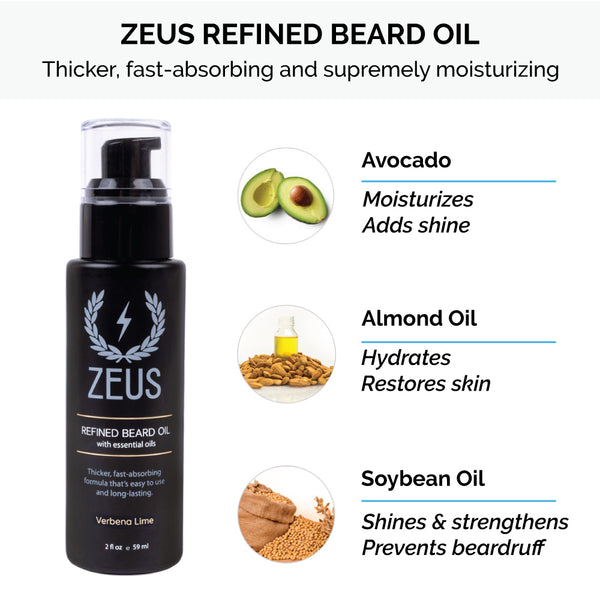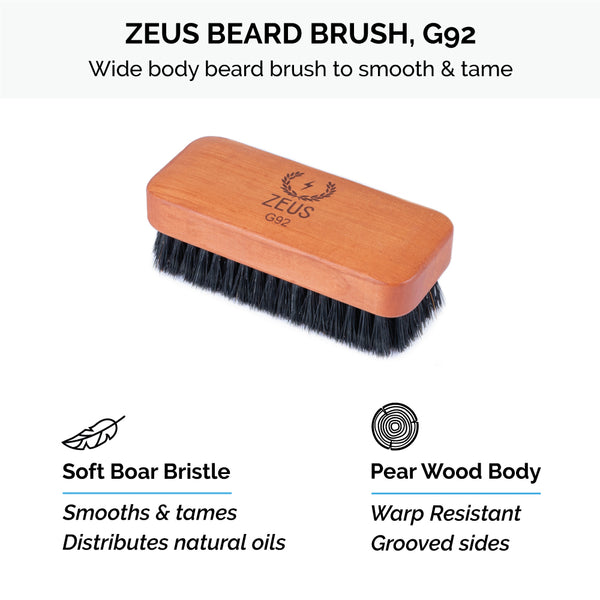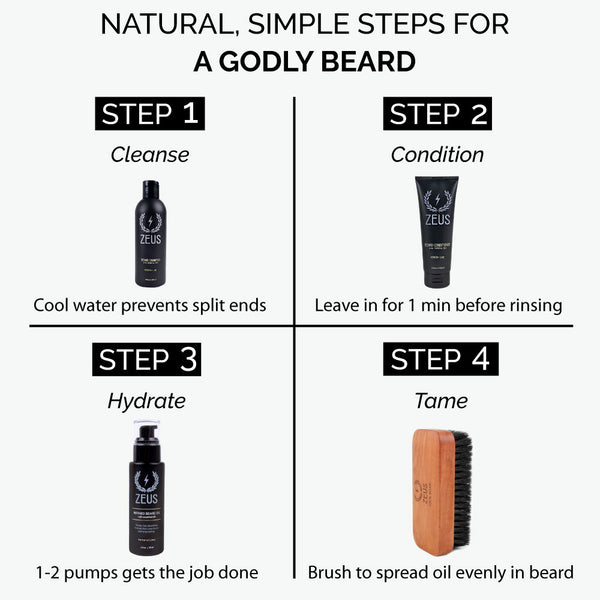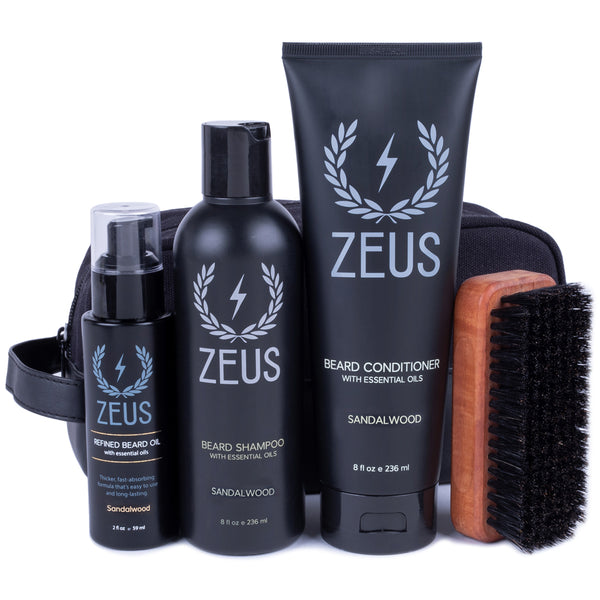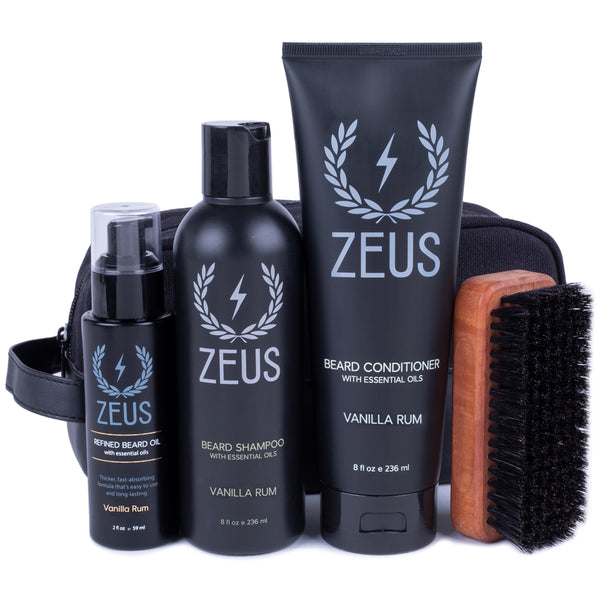 Zeus Deluxe Beard Care Kit, Refined Oil
There is nothing better than an itch-free, tamed, and fresh scented beard. Trust us, we're experts. To help achieve such a feat, we've decided to offer our fan favorite Deluxe Beard Care Kit with our Refined Beard Oil. While this kit can accommodate most beard types, we recommend it for those with sensitive skin or thicker, textured beards:

---
What's Inside:
Zeus Beard Shampoo, 8 fl oz:

 

Put down your regular hair shampoo, and use this specially-formulated shampoo to cleanse your beard without irritating the sensitive areas on your face. Ingredients like Dragon's Blood and green tea work to clean and calm your skin, and a verbena lime scent keeps you smelling fresh.
Zeus Beard Conditioner, 8 fl oz:

 

Strengthen your hair and eliminate itchy skin with this moisturizing conditioner. Pro-Vitamin B5 and avocado oil keep your hair soft and healthy, while aloe vera and green tea calm and re-hydrate the skin beneath your beard.
Zeus Refined Beard Oil, 2 fl oz:

 

Crafted with only 6 ingredients, our Refined Beard Oil relies on the power of Avocado and Almond Oils for quick absorption and supreme moisture. A thicker, gel-like consistency is great for thicker beards as it won't leave hair or skin feeling oily.
Zeus Palm Beard Brush, Soft G92:

 

A warp resistant pear wood body is outfitted with 100% natural, soft second cut boar bristles. Its 4.5" size is ideal for taming beards of most shapes and sizes.
For a thinner beard, consider the Deluxe Kit with Natural Beard Oil
---
Paraben Free | Sulfate Free |