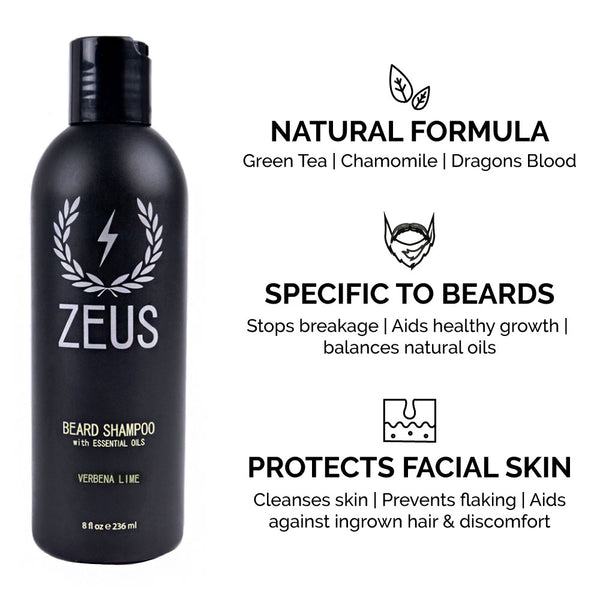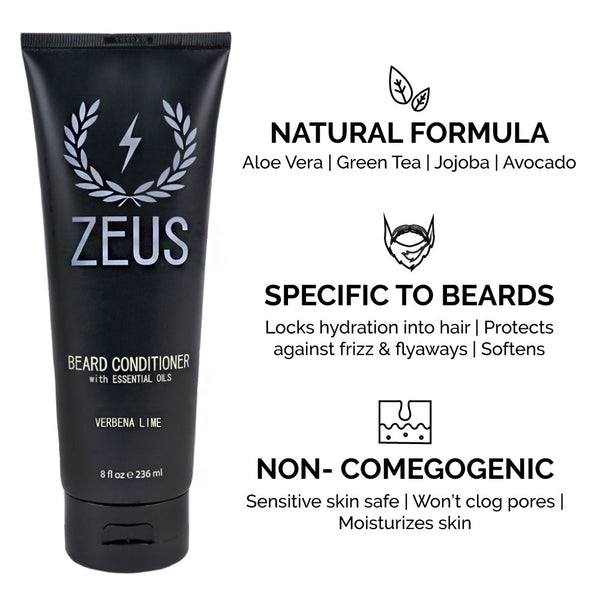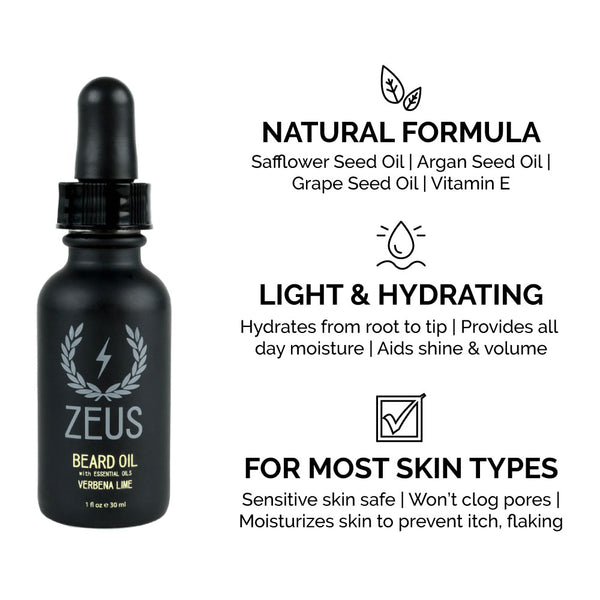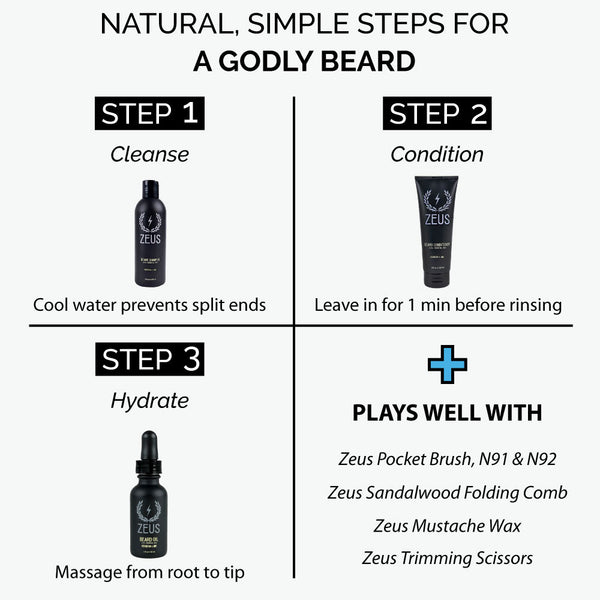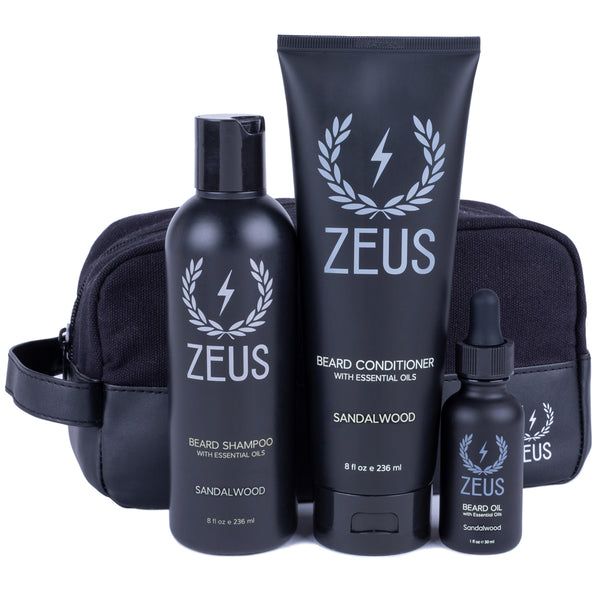 Zeus Thin to Normal Thickness Starter Beard Care Kit
The bearded journey has just begun. Slight stipples of stubble are growing a bit longer, giving a little more than a 5 o'clock shadow. But how should one really start growing a beard? And why has no one ever mentioned the buzzing itch that comes along with it? This 3 piece beard care kit was assembled with those who may just be starting to grow out their beards. Daily use cleanses both hair and skin without stripping natural oil for less irritation. Paired with our Aloe and avocado based Beard Conditioner, you'll be able to feel restored moisture in both hair and skin. Even for those with stubble, we recommend a daily, even coating of our Regular Beard Oil. Grape seed, argan, and safflower oils combine with other natural ingredients to create a light consistency. It easily absorbs into skin and hair to stop beard itch and flaking. As that beard grows beyond stubble, you'll surely want to add to your beard care arsenal. This set comes with a roomy metal Zeus tin that's great for gifting and storage.

Zeus Beard Shampoo, 8 fl oz:

 

Put down your regular hair shampoo, and use this specially-formulated shampoo to cleanse your beard without irritating the sensitive areas on your face. Ingredients like Dragon's Blood and green tea work to clean and calm your skin, and a verbena lime scent keeps you smelling fresh.
Zeus Beard Conditioner, 8 fl oz:

 

Strengthen your hair and eliminate itchy skin with this moisturizing conditioner. Pro-Vitamin B5 and avocado oil keep your hair soft and healthy, while aloe vera and green tea calm and re-hydrate the skin beneath your beard.
Zeus Beard Oil, 1 fl oz:

 

Packing the punch of essential oils, our beard oil puts Grape Seed and Argan Oils first to moisturize and protect. A little is all you need to keep hair soft to the touch and keep skin comfortable.
---
Paraben Free | Sulfate Free | Cruelty Free
---