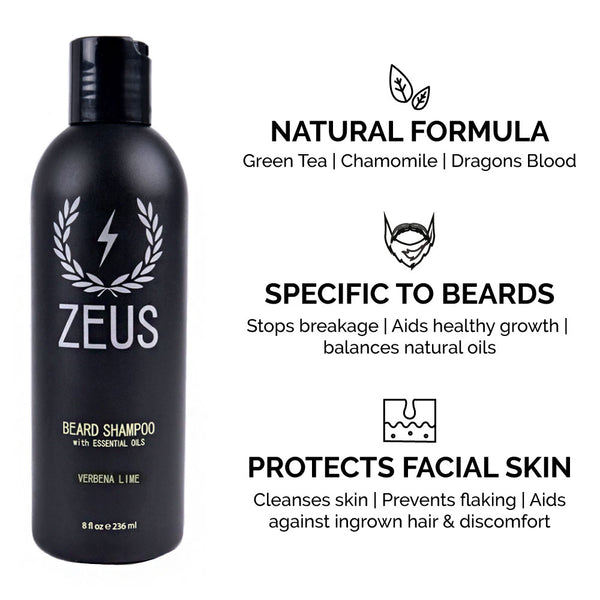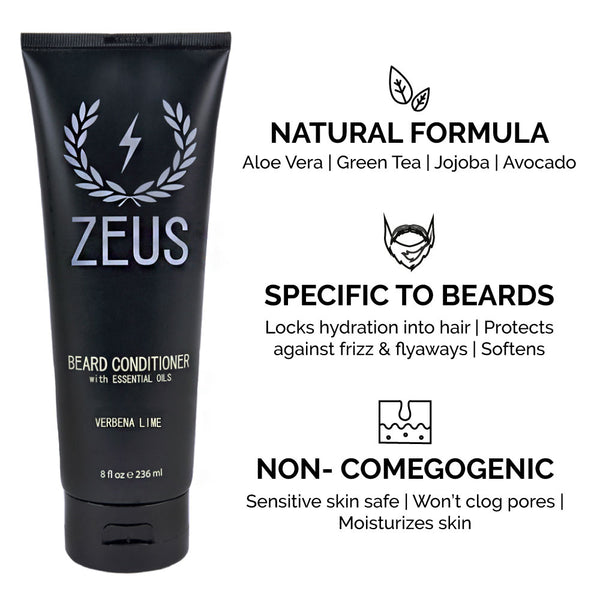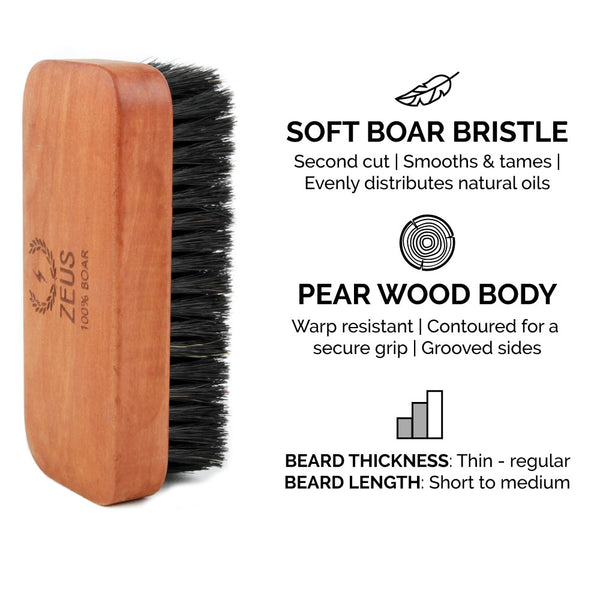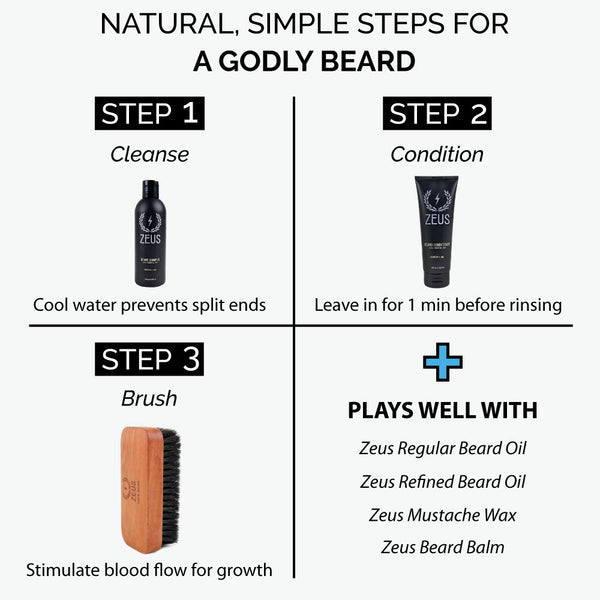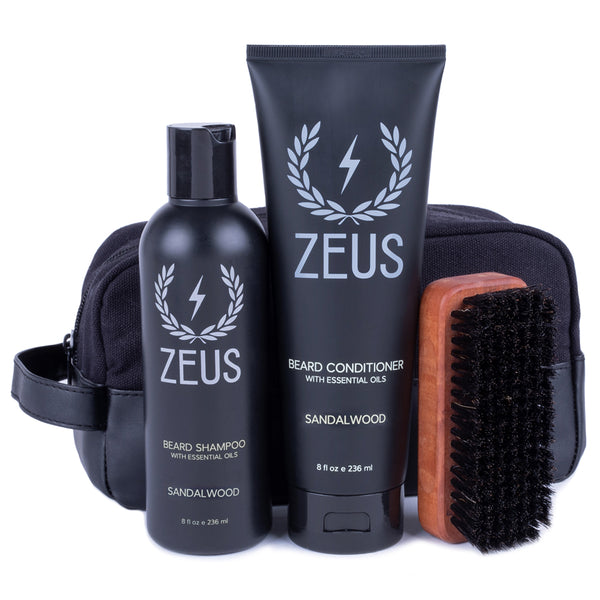 Zeus Starter Beard Care Set
Your beard introduces you before a single word is uttered. You're bold. Rugged. A little defiant. The list goes on. Yet, as untamed as you may project yourself, you certainly don't want to smell or feel like a wild animal, which is why we've created the Zeus Beard Care Set. This bundle includes what you need to keep your whiskers looking, feeling and smelling clean while keeping your inviting, masculine presence untouched:

---
What's Inside:

Zeus Beard Shampoo, 8 fl oz:

 

Put down your regular hair shampoo, and use this specially-formulated shampoo to cleanse your beard without irritating the sensitive areas on your face. Ingredients like Dragon's Blood and green tea work to clean and calm your skin, and a verbena lime scent keeps you smelling fresh.
Zeus Beard Conditioner, 8 fl oz:

 

Strengthen your hair and eliminate itchy skin with this moisturizing conditioner. Pro-Vitamin B5 and avocado oil keep your hair soft and healthy, while aloe vera and green tea calm and re-hydrate the skin beneath your beard.
Zeus Pear Wood Palm Brush:

 

The unassuming beard brush is the best kept secret in beard care. The Zeus Palm Brush is made with 100% boar bristles that are firm enough to penetrate even long and thick beards. The pear wood handle does not warp and is designed with finger grooves for more control when combing your beard. Use it to exfoliate your skin, to distribute natural oils throughout your beard and to tame scraggly, unkempt facial hair.
---
Paraben Free | Sulfate Free

---