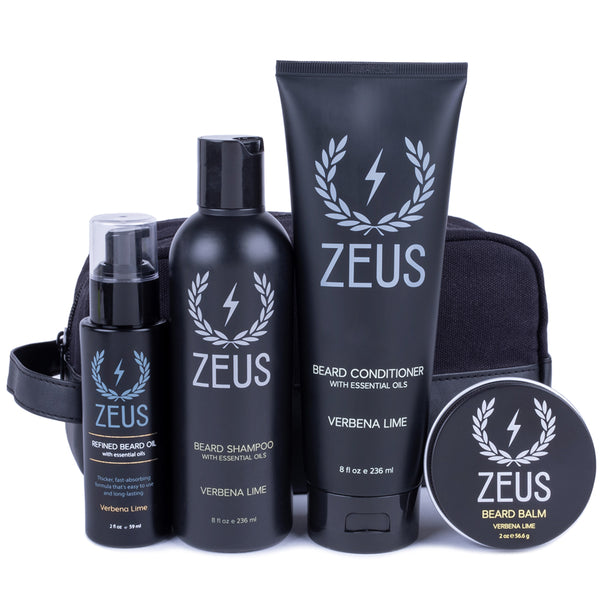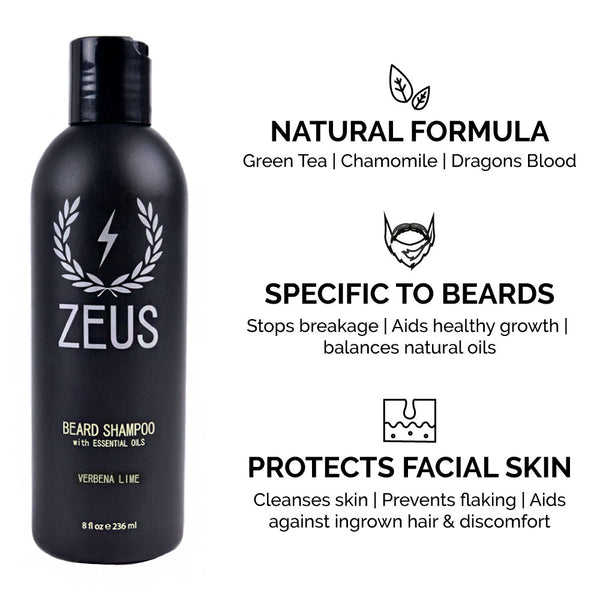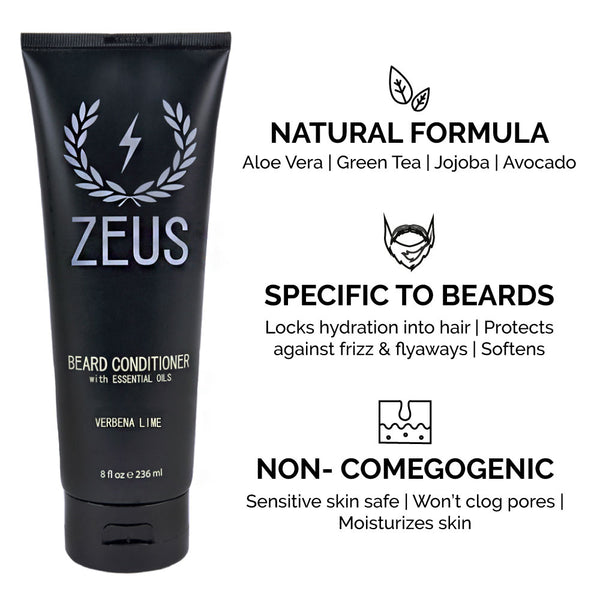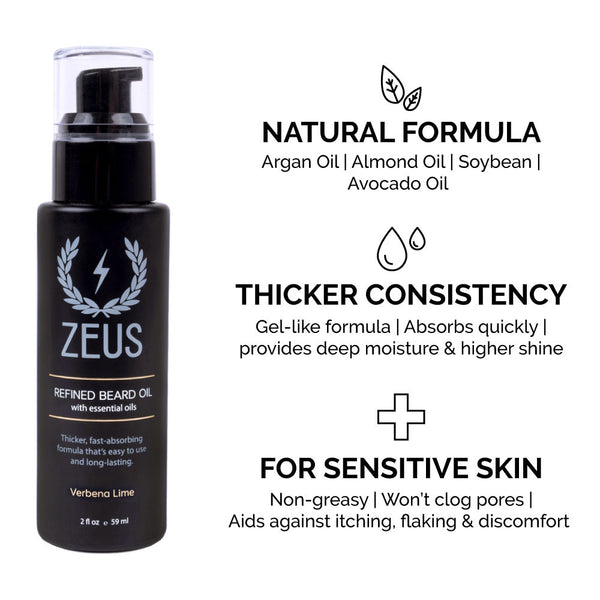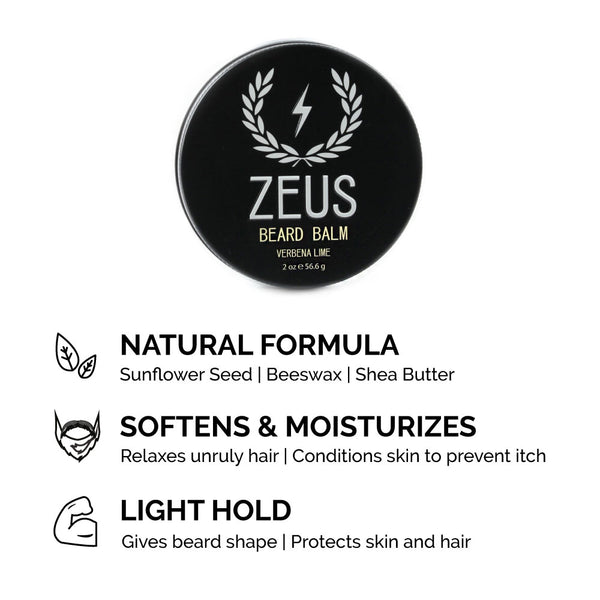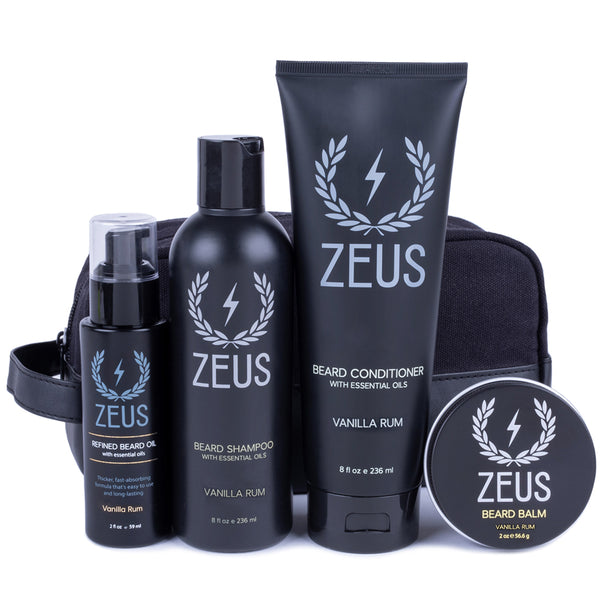 Zeus Everyday Beard Care Kit, Refined Oil
To refine means to simplify, so why not simply your daily beard care routine with the Refined Everyday Beard Care Kit. This daily use kit contains all you need to cleanse, soften, and tame your beard without ignoring the skin underneath. After all, who wants a itchy, flaky beard? Zeus sure doesn't. 
---
What's Inside:
Zeus Beard Shampoo, 8 fl oz:

 

Put down your regular hair shampoo, and use this specially-formulated shampoo to cleanse your beard without irritating the sensitive areas on your face. Ingredients like Dragon's Blood and green tea work to clean and calm your skin, and a verbena lime scent keeps you smelling fresh.
Zeus Beard Conditioner, 8 fl oz:

 

Strengthen your hair and eliminate itchy skin with this moisturizing conditioner. Pro-Vitamin B5 and avocado oil keep your hair soft and healthy, while aloe vera and green tea calm and re-hydrate the skin beneath your beard.
Zeus Refined Beard Oil, 2 fl oz:

 

As pure as they come, this Beard Oil is unlike anything else you have experienced before. It is crafted with only 6 ingredients- including Argan, Avocado, Almond, and Soybean Oils- to ensure nothing but the best reaches hair and skin. A thicker, gel like consistency is fast absorbing to unleash supreme beard powers. Just trust us.
Zeus Beard Balm, 2 oz:

 

Similar to beard oil, beard balm conditions your facial hair for a softer, more lustrous mug rug. The difference lies in the balm's beeswax component, which results in a fuller, shapeable beard.
---
Paraben Free | Sulfate Free | Cruelty Free